Homes For Sale In Weymouth, MA
Below are ALL of the Homes for Sale in Weymouth MA from ALL of the real estate brokers in the Weymouth and Boston. Our propertty search for Weymouth MA updates every 15 minuets so you will NEVER see expired or withdrawn homes that still show "for sale".
Weymouth
September 25, 2023
Weymouth MA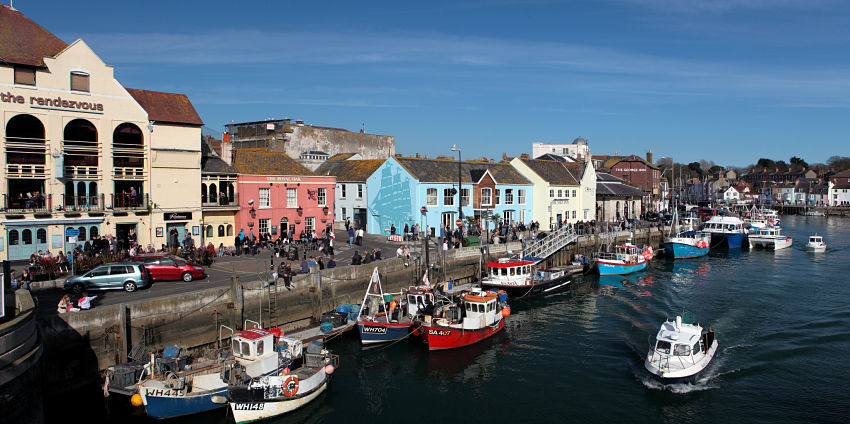 Living In Weymouth, MA
Weymouth MA is a prime location for real estate. Most families are drawn to the town because of its proximity to Boston and Cape Cod. The town is an excellent place to work and presents homeowners with various housing options both in price and style. When buying a home in Weymouth, you will have many choices from single-homes and apartments to large condo complexes situated in its villages.
If you would like more information on any of these Weymouth MA homes for sale, just click the "Request More Information" button when viewing the details of that property. We can provide you with disclosures, past sales history, dates and prices of homes recently sold nearby, and more.

And, if you haven't already, be sure to register for a free account so that you can receive email alerts whenever new Weymouth homes for sale come on the market.

Reasons for Buying a Home in Weymouth MA
Owning a home in Weymouth is less expensive than renting because the mortgage interest rates have remained at historical lows. Single family homes offer the best investment for most Americans, and with the severe lack of homes on the market, this is a good time to buy. The town has huge potential for growth with various developments happening that will lead to more properties. Now is the time to enter the Boston real estate market, if you want to secure your future investment.

Weymouth MA - Get The Advantages of Boston Without the Price
Boston lies on the East Coast and is the capital city of Massachusetts. The city of Boston is a financial powerhouse with the sixth largest economy in the US, which drives demand for Boston real estate. Founded in 1630, the city played a huge role in the Independence struggle.
Presently its reputation comes from the number of top colleges in Boston and surrounding suburbs. Harvard, MIT, Yale, Amherst, Brown are all near the area. Single-family home prices in its suburbs range from $296,000 to $2.3 million. Despite the high costs of living in the city, there are affordable locations for homes in Boston MA. Weymouth MA, located only 12 miles southeast of Boston, offers mid-priced homes for sale for people working in Boston. Connected by three MTBA stations, commuting to the city is convenient and fast.
Weymouth MA Real Estate
The real estate market in Weymouth MA is extreemly strong and has proven to be a solid investment. With only around 100 homes for sale at any given time in Weymouth, the hardest part of moving to Weymouth is finding the right property for sale. Most of the homes that hit the market in Weymouth don't last long. The average Days on Market for homes in Weymouth is only around one month! If you are looking to move to Weymouth, it will be important to be set up on a property search that will notifiy you (by e-mail) the moment a new home hits the market. The demand for homes for sale in Weymouth demands that you be agressive if you want to find the right property for you and your family. Weymouth is a mature residential hub ripe for investment.

About Weymouth MA
The town of Weymouth was founded in 1622 and was incorporated in 1635, after the arrival of 100 settlers from its counterpart town in England.
Fishing and agriculture was the primary activity for 200 years. In the 19th century, it was known for its shoe manufacturing plants. Current population stands at 56,664 according to the latest 2017 Census, who live in 23,014 households.
The town of Weymouth MA has four villages and four districts. Since its founding, citizens ran the affairs of the town through town hall meetings for 365 years. In 1999, a local government headed by a mayor took over the running of the town.
Weymouth is a very well designed city and offers many natural open spaces offer the ultimate recreation options. Famous recreation spots include the George Lane Beach, Legion Memorial Field, and Weymouth Back River among others.
You have access to numerous restaurants, shopping squares, retail outlets, and office complexes. Beautiful, aged storefronts in the villages and historical buildings in the town make it a key residential spot in Massachusetts. Weymouth also hosts numerous medical facilities which provide world-class care services. Some include the South Shore Hospital, Stetson Medical Centre, and Boston Children's Hospital, among others.
Condos for Sale in Weymouth
For many home buyers, a condominium is exactly what they are looking for. Condos provide some distinct advantages over single family properties. Many people enjoy the fact that in owning a condo, you no longer have to worry about yard work. For others, they appreciate not having to deal with the maintenance and upkeep of the property and structure. Many condos offer luxury amenities that would be unachievable if they were to buy a single family home. Lastly, condos in Weymouth can be substantially less expensive than purchasing a home. Whether you are downsizing since the kids have gone off to school, or looking for your first home, owning a condo may be what you need.
The Most Recent Condos For Sale In Weymouth MA
Weymouth Condos for Sale
September 25, 2023
Finding the Perfect Home in Weymouth
For most home buyers, purchasing a home is the single largest investment of their lives. The first time home buyer can easily become overwhelmed by the process and even the seasoned real estate investor can easily make a mistake that costs hundreds of thousands of dollars.
Choosing the right real estate agent is critical for the buying process. By divulging information on what contractual terms and contingencies to accept, having the best REALTOR ensures you get the best deal.
Due to the low inventory of homes for sale in Weymouth, homes are closing fast, and the competition for new homes is fierce. With the right REALTOR, you limit your financial exposure and insure that you are getting the best deal possible.
---
Not Ready to Speak With a REALTOR Yet?
Get up a property search to get instant notifications
You get notified as soon as a new property gets listed.

Ready To Find The Perfect Home in Weymouth?
Just fill out the form below to get started.
Browse All Open Houses In Weymouth MA
Weymouth, MA Open Houses
September 25, 2023
Open 9/25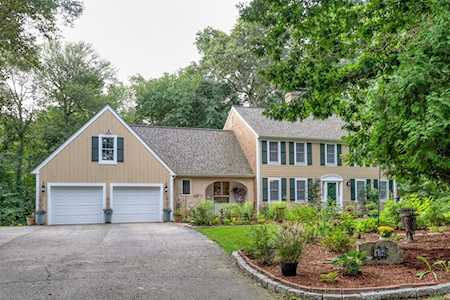 18 Millstone Lane
Weymouth, MA 02190