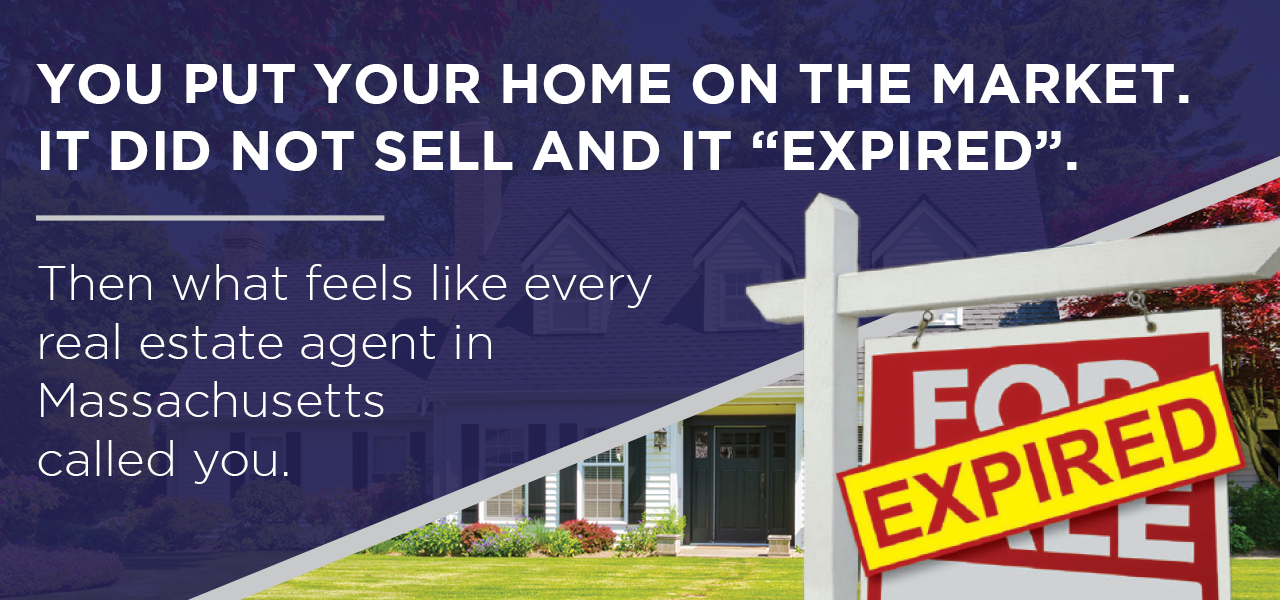 Does this story sound familiar?
Quite frankly, it shoudn't. In many cases, many agents might actually be breaking the law. Laws like the Telephone Consumer Prtoection Act ("TCPA") and the MA Consumer Protection Statute protect homeowners like yourself from harrassement from telemarketers by phone calls as well as by text message! In many cases these laws allow for civil relief for you as a homeowner.
I am not giving legal advice. I am just making fellow neighbors aware of facts that many do not know.
I have heard of people collecting settlements of $1,500 PER VIOLATION! Think of it this way, one agent calling three times is THREE violations! It could be a profitable idea to answer the phone and keep track of the real estate agents calling you. Information that may prove usefull is the name of the agent, agency they work with as well as the time and number of times they called.
If you are looking to talk specifics and to find out if you could possibly be eligible for some relief from these annoying phone calls, then you should reach out to Attorney Amy Codagnone at 857-265-2166 | [email protected] or you can visit her online at www.codagnonelaw.com
There are a couple stipulations in order to be elgible for relief, but for the most part the number called does need to be on the National Do Not Call Registry.
My Listing Expired - How Do I Get Real Estate Agents to Stop Calling Me?!?
Sadly this is an everyday occurance for homeowners in Massachusetts. You had your Massachusetts house listed for sale and it didn't sell. Whatever the reason, it doesn't matter. The listing 'expired' or maybe you decided to sell it or decided to not move. The reason doesn't matter as the result will always be the same.
The next day... The calls start at precisely 8am on the dot. And they don't stop. They will keep coming and coming for the next couple days, weeks and months. Likely hundreds of agents will be calling multiple times. And be sure to prepare your family as your children, your parents and heck... Your dog's previous owners favorite aunt will start getting phone calls. The agent doesn't feel like it is harrassement, but you most likely will.
They will call with pretty much the same scripts about how your previous agent didn't get the job done and how they are going to knock it out of the park for you. The irony is lost on them that their calls most likely broke the law and they are harrassing the people they want to help! When a new agent joins the business, this is where many of them are told to start. They are told to call For Sale By Owners and Expired Home Sellers as they are "easy targets".
On these calls they will pressure you telling you that you should list with them ASAP, that they already have a buyer for the house (if so, why didn't they bring it beforehand) and that they know exactly why the house didn't sell (because the agent you chose before). It's the same tried and true approach, but with different scripts and spins.
You should know it is not your previous Real Estate agents fault for all of these phone calls. They also are not able to do anything about it. The agents calling you simply purchased a list of addresses from a service who specializes in finding every phone number that has ever been associated with the house. Heck, they will even give numbers that have no association with the house! These agents are most likely calling using auto-dialer systems (a HUGE no-no). The 'best' agents can even knock out 300 harrasing calls a day.
Now, I know what you are saying... "I am on the DO NOT CALL LIST"! It doesn't matter to them. It is a simple cost benefit analysis that very few if any will ever report them to the FCC and take legal action against them. In other words, until there are reprucussions for the actions, they won't stop. This is why you filing suit against the harrassement will actually help every friend, family member and neighbor that goes to sell their home.
The thought process is that agents feel that the DNC list doesn't have any teeth and decide to take their chances harrassing people. Harass 100 people and boom... they'll get their next deal! This practice gives our profession an awful reputation and is a practice that needs to stop!
So back to the question at hand, how do I get Realtors to stop calling me?
Even hiring an attorney will not stop the calls (It will however make you feel better should you have a winning case). If you have no intention of selling... There really is not a great way to stop the calls. It will just take time in order to get them to give up. Re-listing your house will get the calls to stop as the systems update daily with the new information. If you are still looking to sell your house, then you may want to relist with someone who respects the Do Not Call List and has not harrassed you and your family. We have sold nearly a 1,000 homes and have helped many homeowners whose home did not sell the first time. We'd love the opportunity to earn your business and will show you continued respect.
If there is anything we can help with, then give us a call at 617-480-2600 or send an email to [email protected]
Some of our Expired Success Stories
4 New Hampshire Avenue, Natick - David G. called Jeffrey and his team, the Chubb Realty Group after putting his house on the market with another agent. This agent had the home listed for 189 days with a listing price of $320,000. Jeffrey listed the property for $319,617 and had it sold in 17 days!
28 Birchbrow Avenue, Weymouth - Charles W. had his Weymouth home on the market for 66 days with another agent. He was unhappy with his representation and took his house off the market and hired Jeff and his team. Jeff sold his home in just 12 days helping accomplish Charles' dream of moving down South!
140 Quincy Avenue, U:16, Quincy - Richard M. had his condo on the market for 187 days with no results. He was trying to sell his condo for $220,000 with the other agent. He listed his home with Jeff for $219,617 and Jeff had his condo sold with multiple offers and over asking price!
115 Newtonville Avenue, Newton - Peter M. put their house on the market with two other agents where it sat for 237 days with a final asking price of $585,100. He hired Jeffrey and his house was SOLD in 5 days for $595,000 (more than he previously asked)!
24 Brooksdale Road, Brighton - Luke A. was trying to sell his house for 239 days before he hired Jeffrey and his team. Jeffrey sold his house for more than 96% of Luke's asking price.
53 Curzon Mill Road, Newburyport - Daniel E. tried two agents before finding Jeffrey and his team the Chubb Realty Group. After spending 258 days on the market, he hired Jeffrey and took his staging advice. Their home was SOLD in just 21 days!
125 Union Street, Natick - Elizabeth H. had their family house on the market for 110 days with another agent with an asking price of $499,900. Jeffrey listed the property for $499,617 and had it sold within 15 days!