Homes For Sale in Quincy MA
Included below are ALL homes for sale in Quincy, MA. If you would like more information on any of these Quincy homes for sale, just click the "Request More Information" button when viewing the details of that property. We can provide you with disclosures, past sales history, dates and prices of homes recently sold nearby, and more.
Quincy Real Estate Listings and Statistics
Quincy
September 30, 2023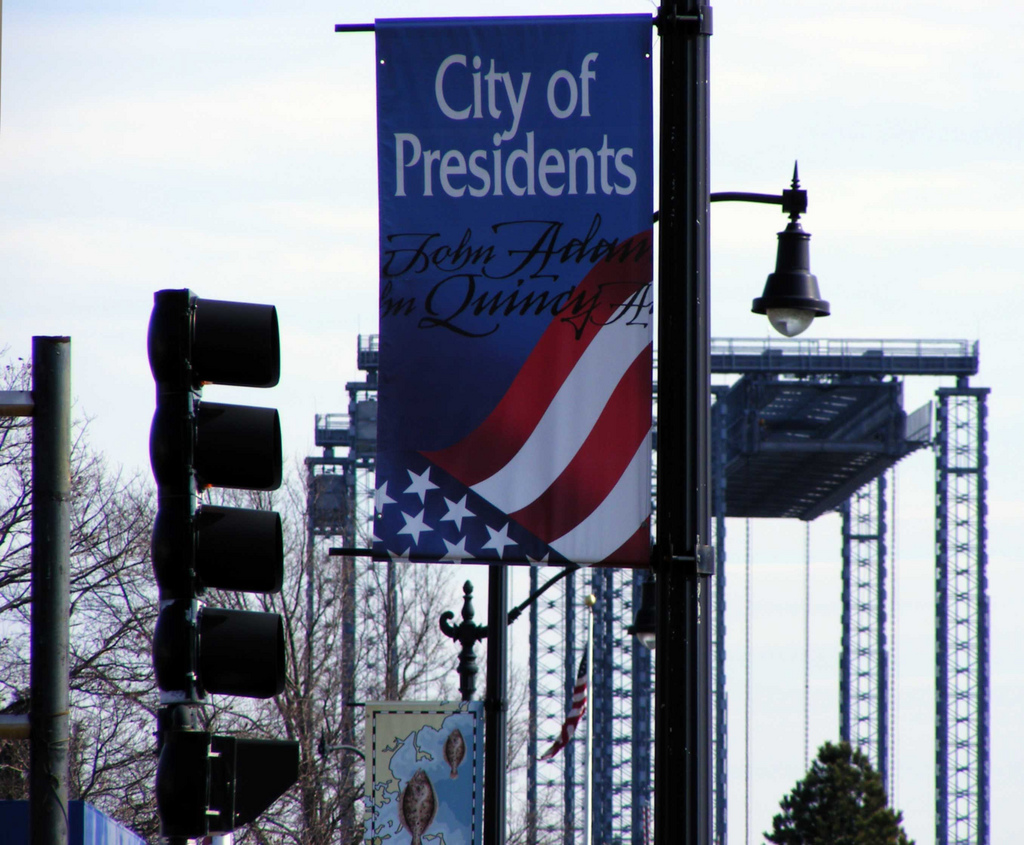 About Quincy MA
Quincy is one of the major suburb cities in the metropolitan of Boston, and is the immediate suburb of the city on the south shore not far from World's End. Quincy is one of the most populated suburbs of Boston MA with a population of around 93,000 people according to 2014 statistics. It is also the 8th largest populated city in the state of Massachusetts(the largest in Norfolk County) and is known as the "City of Presidents" because it's the birthplace of John Hancock and John Quincy Adams, two of the US presidents.
The city of Quincy was first settled in 1625, making it one of the oldest settlements in the United States. It was initially a part of Dorchester and Boston until it became the northern Braintree precinct. In 1792, the people of Quincy made the decision to split from their mother region and the residents decided named the town John Quincy Adams to honor the president.
Population vs. Homes
Quincy has a pretty high population number, with around 93000 people living in the region and more people are moving here all the time. With close to 39,000 homes and apartments on the market here there are plenty of options for a new home buyer to choose from.
Industry and Business in Quincy
As with any other area, the Quincy real estate market is driven by the local economy. Quincy is known for its granite deposits in the area and from early in its growth focused mostly on industrialization. The solid economic outlook for Quincy provides a strong real estate market and a high demand for houses for sale.
Numerous IT development companies have settled in Quincy and this industry along with many options for start-up companies and service-providing companies that service many of the new technological industries across the country. Together these industries make Quincy a place to buy a home and brings in many new residents each year.
Quincy has always been a heavy industry center, and it also has a huge focus on manufacturing. With such a large population, it's easy to for residents to find healthcare, insurance and financial companies to serve their needs.
There are a multitude of companies that deliver other services and products too. For example, you have Arbella Insurance, Stop and Shop Supermarkets and many other types of companies here too. The Harvard Pilgrim Health Care, Pilgrim Scientific or the national flag carrier airline of Cape Verde being a very good one to keep in mind.
One thing is certain, Quincy does a very good job at providing some unique places to work, and the amount of industries that come to the city is always expanding. Which is great, because it offers a tremendous set of employment opportunities for the residents.
All of the above create an atomostphere that has created demand for houses for sale in Quincy.
Need More Information on Homes in Quincy MA?
Diversity in Quincy
Census statistics show that 39% of the residents of Quincy are married according, and the ethnicity is very diverse from Caucasian white to native American, African American, Asian, Pacific Islanders and a variety of others.
Quincy has a very diverse population which since it was first settled and the city has been able to retain a wonderful sense of openness for all cultures throughout its existence. That's certainly an amazing thing to have, and it goes to show just how distinct the region really is. Quincy has the highest per capita Asian origin concentration in the entire state.
Around 66% of all the Asians that live in the region have a Chinese ethnicity, which is quite an interesting thing to take into consideration. At first, there were only 750 persons of Asian origin in the region, but more and more came as the region expanded and brought in new ways of earning and educational opportunities.

The Educational Systems in Quincy Drives Housing
Quincy's Educational Climate As with other real estate markets, the educational system drives demand for the local housing market. Families want to move to Quincy because the city has shown that it is a great place to raise children.
Schools in Quincy
Quincy is home to a multitude of impressive schools and the best part about it is that it even has specific schools like Catholic or Montessori school. There are two colleges, a private liberal arts and sciences college and a private college as well.
Adding a seamless blend between primary and secondary education, Quincy delivers the ultimate way to prepare your child for the challenges that will appear in his life. But the best part is that Quincy also gives immediate access to higher levels of education in the other portions of Boston, which makes living here great for families with kids.
One thing is certain, Quincy is a great place for you to live in and you should consider purchasing a home if you are looking to move to the Boston area. For the best result in buying a home in Quincy or selling your home in Quincy a local realtor that knows the area is important. A realtor will help you to get the job done efficiently and be able to help you find the right home for you and your family. They will help you identify the best property that suits your budget, and the right neighborhood to fit your lifestyle.
Looking for Condominiums in Quincy MA?
Below Are The Most Recent Condos For Sale in Quincy
Quincy MA Condos for Sale
September 30, 2023
The Geography of Quincy
The layout and geography of Quincy is another driving factor for the thriving real estate market. Quincy's geography is diverse offering immediate access to the bay and a short drive away is some beautiful rolling hill country. Alongside the modern technology that Quincy continues to draw it also maintains many of its unique historical aspects with distinct and impressive architecture and natural features that you just can't find anywhere else at this point.
The region offers a lot of diversity making it easy for people looking to find a new home to find a place that fits their lifestyle. Getting close to nature is easy regardless of where you want to go. The region hosts the Blue Hills Reservation, a state park in the southwest Quincy region and features the highest point in the city, which is around 158 meters in height.
Quincy covers a very large area and is split into multiple neighborhoods including Adams Shore, Germantown, Marina Bay, Montclair, Squantum, West Quincy, Quincy Center, Quincy Point, Wollaston, North Quincy and others. Each one of the neighborhoods has its unique features and characteristics to take into consideration when you are thinking of moving to the area.
---
Need More Information on Buying a Home in Quincy?
Fill out the form below to get started.
And, if you haven't already, be sure to register for a free account so that you can receive email alerts whenever new Quincy homes for sale come on the market.