Cohasset Homes for sale
Most Recent Homes For Sale in Cohasset MA
Included below are homes for sale in Cohasset MA. If you would like more information on any of these Cohasset homes for sale, just click the "Request More Information" button when viewing the details of that property. We can provide you with disclosures, past sales history, dates and prices of homes recently sold nearby, and more.
$1,219,999
Med. List Price
Cohasset MA Open Houses
Still today, with all of the technology that allows home buyers to search the internet to find their perfect home in Cohasset, many people still like to attend the Open House.
Below are all of the upcoming Open Houses in Cohasset.
Cohasset open houses
June 26, 2019
Not Finding the home in Cohasset that you were looking for? Search all of the available listing by all real estate brokers in Cohasset by clicking HERE.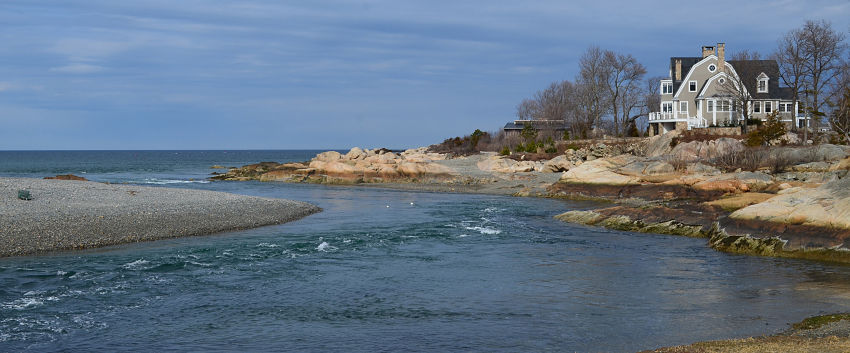 Our property search displays the most recent homes for sale in in Cohasset, MA. Unlike many other property searches focusing on Boston real estate, our listing database is updated as soon as a new home is listed in the MLS. Our property search includes ALL homes for sale in Cohasset MA from ALL real estate brokers.
If you would like more information on any of these Cohasset homes for sale, just click the "Request More Information" button when viewing the details of that property. We can provide you with disclosures, past sales history, dates and prices of homes recently sold nearby, and more.

And, if you haven't already, be sure to register for a free account so that you can receive email alerts whenever new Cohasset homes for sale come on the market.
Looking to buy a home in Cohasset?

About Cohasset MA
Found in Norfolk County, Massachusetts, Cohasset MA is a town with a population between 7,000 and 8,000 residents. The town covers a total of 31.5 square miles with a large amount of water. It's located in the corner of South Shore near where Massachusetts Bay begins and Boston Harbor ends. The beaches of Cohasset is a large draw for tourists and home owners alike, find out more on The beaches of Cohasset by reading our article.
The central village of Cohasset provides a spacious area called The Common, with a small pond called the Meeting House Pond. Many historical buildings, churches and homes surround the area, along with restaurants, shops and more.

Cohasset embraces old New England charm as a small community. Many enjoy visiting the Village for the beautiful Town Commons, amazing views from the harbor and incredible history. Some come to visit and end up relocating simply because they cannot get enough of the town charm.
History of Cohasset MA
First discovered by Europeans in 1614, the Town of Cohasset was found when Captain John Smith was exploring the New England coast. The area was settled in 1670, but didn't become a town until 1770. Originally, the town was known as Hingham's Second Parish and it was named Conahasset, which means "long rocky place". The name actually comes from the Native American word "Quonohasset".
Most of the original land was granted to the "Conahasset Partners". The shares of the town were divided amongst the proprietors at a special town meeting held in 1670. Most of the proprietors were Hingham landowners with the largest number of shares (35) going to Daniel Chasing, the Hingham Town Clerk. Others receiving large shares of the town included:
· Captain Joshua Hobart - 18 shares
· Ensign John Thaxer - 16.5 shares
· Lieutenant John Smith - 15 shares
· Deacon John Leavitt - 14.5 shares
When the town was originally laid out, it was very distinctive. The lots were created as long narrow strips of land to ensure more road frontage and help with avoiding back lots.
The first homes in Conahasset were built in the 1670s and small shipyards began to emerge in the early 1700s. Cohasset became the second precinct of Hingham in 1717. This allowed residents to hire their own teachers and clergy, along with build a meeting house and schools. Before this happened, residents of Conahasset had to travel to Hingham for schooling, church services and town meeting.
Originally, the Town of Cohasset was a part of Suffolk County. However, in 1793, the town was included in Norfolk County. When Hingham and Hull opted out of Norfolk County in 1803, Cohasset became an exclave of Norfolk County.
Mackerel fishing and shipbuilding expanded in the 1880s after the maritime industry was declining in the 1870s. The decline was rescued by actors and wealthy Bostonians discovering the cool ocean breezes and scenic views of the town. This led to the wealthy building large summer estates within the area. Many yachts started to replace the fishing schooners found in the harbor.
The early 20th century brought forward thinking residents of Cohasset to the spotlight. They acquired large tracts of land to use for public conservation and recreation. Many of the large summer estates were transformed into year-round homes in the 1930s and 1940s, as well. By the 1950s, the Town of Cohasset became rather suburban with many residents living in the town and working in Boston.
Find The Perfect Home in Cohasset

Cohasset Condominiums have become extremely popular lately. When you own a condo in Cohasset, you no longer have to worry about much of the maintenance and upkeep that comes with owning a single family property.
Condos can be very affordable and in many instances, provide luxury living for a fraction of the cost of purchasing a home with similar amenities.
Current Condos For Sale in Cohasset MA
Cohasset MA Condos For Sale
June 26, 2019
Types Of Homes In Cohasset
You will find that there are many different types of homes in Cohasset utalizing mulitple styles of architecture. Some of the first homes in Cohasset featured European architecture, which is still a heavy influence within the area. Many of the current homes for sale in Cohasset MA provie a more contemporary American design.
The town of Cohasset provides many excellent examples of Shingle, French Country, Victorian, Stone, Tudor, Mediterranean and Edwardian style homes dating all the way back to the mid - 1800's. Check out our article on the arcitechture over the last 100 years. The timeless styles of architercutre have helped drive the real estate property values in Cohasset. Today we see an eclectic mixture of homes for sale in Cohasset, which only adds to th eoverall beauty of the town.
People Living in Cohasset
The 2000 census showed the Town of Cohasset with a population of 7,261 people, which occupied 2,673 household. The census showed the population as 98.2% white, 0.18% African American, 0.76% Asian, 0.07% Native American, 0.03% Pacific Islander and 0.19% from other races.
In the Homes of Cohasset MA
Out of the 2,673 homes in Cohasset, more than 36% had children under 18 years of age and nearly 65% of the homes in Cohasset contained a married couple. About 8% of the homes included a female with no husband present and about 25% of Cohasset homes reported as non-families. The average household size, according to the 2000 census, was 2.69 and the average family size was 3.16.
The age of the people that call Cohasset home was very spread out with 27.9% under 18 years of age, 3.5% between 18 and 24, 26.6% between 25 and 44, 26.6% between 45 and 64 and 15.3% 65 years of age or older. The average age of the town as 41 and the town included 100 females to every 93 males.
The average household income was $84,156 and the average family income was $100,137. The town's per capita income was $42,909 and only about 2.8% of the population was living below the poverty line.
Looking to Buy A Home in Cohasset?

Education Drives Real Estate Values
The Town of Cohasset operates its own schools to serve about 1,500 students. Schools found within the town include:
· Osgood Elementary School - Kindergarten through Second Grade
· Deer Hill Elementary School - Third Grade through Fifth Grade
· Cohasset Middle School - Sixth Grade through Eighth Grade
· Cohasset High School - Ninth Grade through Twelfth Grade
Cohasset high school students may also choose Norfolk County Agricultural High School or South Shore Vocational Technical High school. The town doesn't have any private schools. However, many private schools are found in neighboring towns, such as Hingham.
Cohasset High School
Cohasset High School ranks 13th among the Massachusetts public high schools, according to a survey done by the Massachusetts Department of Education in 2010. Over 50% of the high school students are enrolled in an Advanced Placement Course.
The high school provides many athletic programs and the mascot is the Skippers. The school colors are silver, white and navy blue. Some of the programs offered include:
· Basketball
· Baseball
· Football
· Lacrosse
· Field Hockey
· Soccer
· Tennis
· Wrestling
· Cross Country
· Track and Field
The school has been very successful with athletics including many championships. In 2014, the Football team won the state championship and they were a finalist in 2013. They have won 10 league championships and qualified for the state playoffs 7 times. Other accomplishments in athletics include:

· Boy's Lacrosse has won 5 State Championships
· Baseball won the State Championship in 2010 and 2011
· Boys' Basketball won the State Championship in 1985 and 1986
· Girls' Basketball was State Champions in 2008 and 2010
· Girls Tennis won the State Championship in 2004
· The Wrestling Team was State Champions in 2005
Many other athletic accomplishments have been achieved by the teams from Cohasset High School.
C
ommuting to Boston From Cohasset MA
Cohasset provides a very desirable location to buy a home. One reason being its close proximity to the city of Boston. With Boston housing being in such demand and the cost of homes for sale in Boston reflecting that demand, Cohasset offers a place for commuters to call home. The Downtown financial district of Boston MA is about an hour from the houses of Cohasset. Commuting daily from Cohasset to Boston lets you take advantage of economic engine of Boston without paying the Boston real estate prices.
---
Ready To Move To Cohasset?
Fill Out The Form Below To Get Started With The Top Cohasset Real Estate Agents