Zillow in Boston MA
Posted by Jeffrey Chubb on Thursday, November 9, 2017 at 7:18 PM
By Jeffrey Chubb / November 9, 2017
1 Comment
Zillow for Boston MA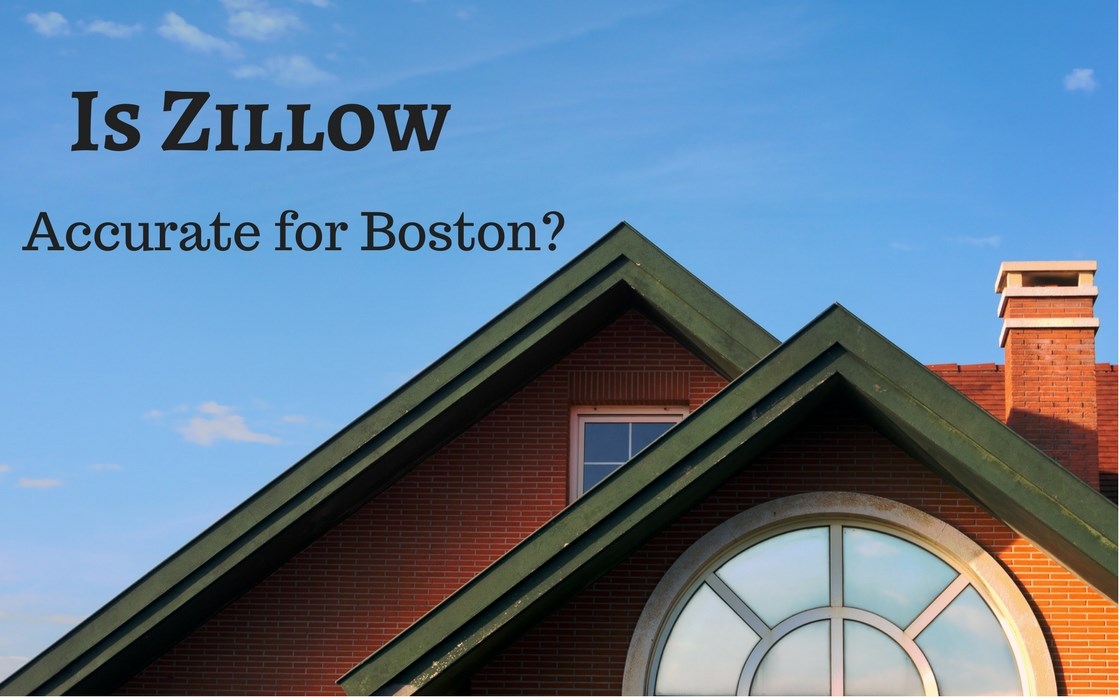 How Accurate is Zillow for the Greater Boston Area
The internet has changed the way home buyers find homes for sale. On average, people buy or sell their real estate in Boston about every 8 years. The length of time between real estate transactions coupled with the rapid changes in online real estate creates a lot of misinformation on how real estate listings get displayed online. It's easy to understand how many people looking to see all of the homes for sale in Boston think they need to go to a 3rd party real estate website such as Zillow. Truth is, even by Zillow's own statistics, there Zestimate is off by more that 5% more than 50% of the time in Suffolk County.
Zillow for Boston MA
Zillow has used their huge marketing budget to position themselves as the dominant authority in online real estate in the US and making moves to take over Canada, including Canada's luxury home market. Although Zillow comes up on page one of Google for the terms "Boston homes for sale" and "Boston real estate" Does that mean they are the best way to find all of the homes for sale in Boston MA?
Does Zillow show all of the current Active and Sold listings in Boston MA?
Are the Zestimates provided by Zillow on Boston properties accurate?
Should you be using Zillow to search for homes for sale in Boston MA

Zillow is NOT a Real Estate Company
Zillow was started in 2006 as a digital marketing company. That's right -- Zillow is NOT a real estate company - they are a marketing company. This is an important distinction - Zillow is NOT a real estate brokerage. The people that work at Zillow are NOT real estate agents or REALTORS. This includes their CEO Spencer Rascoff - who even recommends using a REALTOR to get a value of your home - over a Zestimate.
Contacting the Listing Agent on Zillow
Considering that Zillow is a marketing company, some real estate brokers and agents have complained that when a home buyer wants to "Contact Agent" - they generally do NOT get the listing agent.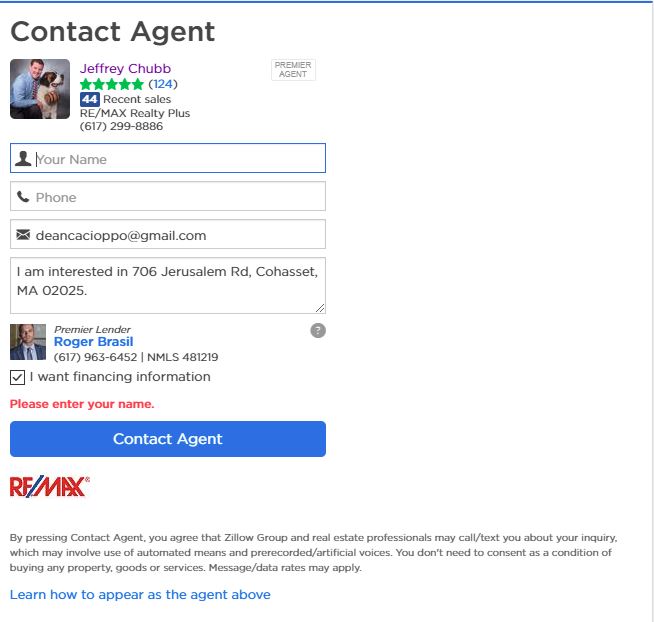 Zillow sells those placements to other Boston real estate agents as a source of leads. Many home buyers attempting to contact an agent when looking at a listing are anticipating speaking with the listing agent -- or at least an agent with first hand knowledge of that particular listing. More times than not, they will be contacting an agent that has never seen the listing in question.

Some have even pointed out that some Boston agents could potentially attempt to direct a buyer to a different listing that they may be more intimately familiar with. Zillow does show who the listing broker is, down towards the bottom of the page - NOT in the contact section (unless the agent has paid to be there).
Data Feeds Directly From the MLS
Although in the Greater Boston area, Zillow does get a direct feed from the MLS, thier listing data of active listings is still questionable. We still see some expired and withdrawn properties on Zillow, where the our property search is consistently updated.
Our property search includes not only all of the listings in all Boston neighborhoods, but all of the listings in Cohasset, Hingham, Quincy, Weymouth and most other areas around Boston. Because our property search was set up by local, Boston REALTORS, we can even accurately drill down into the Boston Neighborhoods very accurately.
Accuracy of Zillow in Boston MA
Zillow doesn't break down their accuracy of their listing database in Boston, but they do provide data on the accuracy of their Zestimate for Suffolk County. Below are some statistics from Zillow referring to the accuracy of their property valuations within Suffolk County.
Using a rating scale from 1 star to 4 stars, Zillow gives themselves a 2 star rating for Suffolk County
Zillow claims that their Zestimate is within 10% of actual sales prices in Suffolk County only 72% of the time. Zillow claims that their Zestimate is within 20% of the actual sales prices in Suffolk County only 88% of the time.

The admitted variances in accuracy of Zillow's data are way more than would be acceptable by any real estate professional. For instance, with the median list price of homes for sale in Boston being over $800,000 - to have an inaccuracy in the the value of 20% is $160,000 off!
Sold Properties in Boston
Although Zillow gets a data feed for Active listings in Boston, they do NOT the same level of access to Sold Properties. Zillow does attempt to show some sold home information - but it is extremely limited in scope.
Zillow pulls their sold real estate listings from the public record, which doesn't not have the same level of detail; generally not having photos or detailed property information. In addition, in some instances, they are unable to pull sold data on certain properties for reasons we do not have time to go into.
Because Chubb Realty gets a data feed from the MLS with all of the Sold Data going back 3 years. The sold property database that Chubb Realty uses is the exact same information used by Boston appraisers with the same level of detail.
Click to Search SOLD Properties Like an Appraiser
Conclusion About Zillow in Boston
Our final conclusion for using Zillow for real estate research in Boston is it is a disservice to the public that Zillow claims to be an authority on real estate in Boston MA. The truth is, by their own measure, their property values are WAY off.

Although they have a nice website, it appears that their active listing count is off and by their own reference, their Zestimate is off. Their property search for sold homes in Boston is very limited in providing details and even photos.
Ready To Talk To A Boston REALTOR?