Buying a Home? What You NEED To Know About Homeowner's Insurance
Posted by Jeffrey Chubb on Monday, October 2, 2017 at 1:50 PM
By Jeffrey Chubb / October 2, 2017
Comment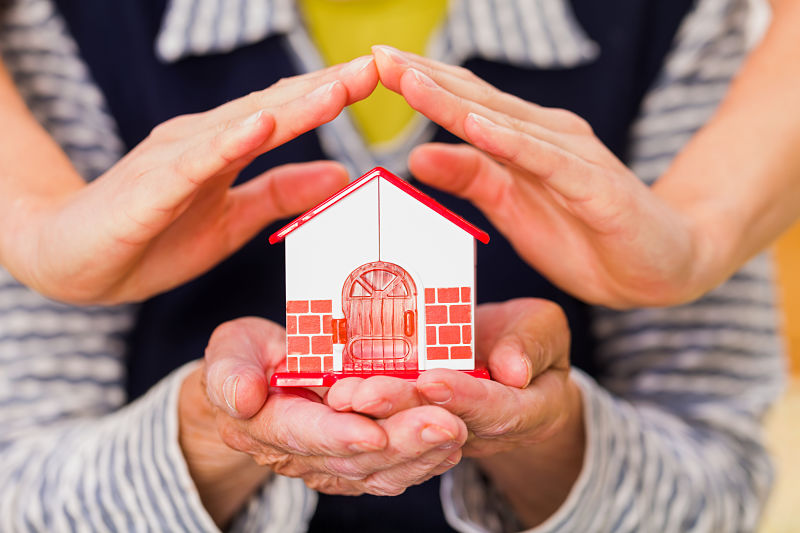 Everything You Need To Know About Homeowner's Insurance
So you're either looking at buying a home, or you have just purchased one. If you're going through a mortgage company, it's almost guaranteed that you're going to be required to get homeowner's insurance coverage for the full value of your home in order to be approved for the mortgage.
What Does Homeowners Insurance Cover?
So what exactly is it? Homeowner's insurance protects you in the instance of damage to the interior and exterior of your home, as well as the loss or damage of your personal possessions. Homeowner's insurance can also cover personal liability for damage or injuries caused by your or your household.
Types of Homeowners Coverage
In the United States, there are eight standard types of homeowner's insurance, from HO-1 to HO-8. These types of insurance offer different levels of protections, and homeowner's choose which based on the type of home and what they need.
Insurance typically covers three levels:
Actual cash value
Replacement cost
Extended replacement cost
Actual cash value is the standard, it covers the value of the house and your belongings after depreciation. Replacement cost is the next level up—you get actual cash value without deducting the depreciation. Extended replacement cost is comprehensive, which covers the entire cost of repairing or rebuilding up to a maximum (usually 20% over your policy limit).

So what is covered?
Structure: The homeowner's insurance policy will pay to repair or rebuild your home if it is damaged by certain disasters listed in your policy. These are typically hurricane, lightning, fire, hail. Floods and earthquakes are typically not covered by the standard homeowner's insurance policies. Usually, detached structures are covered as well, like sheds or garages. You want to make sure you purchase enough coverage to rebuild your home.
Personal Belongings: Clothes, furniture, electronics, and other personal items are covered in your homeowner's policy if they are stolen or destroyed by one of the aforementioned, insured disasters. Depending on your policy, the insurance usually covers 50-75% of the insurance you have on the structure. Make sure to inventory your personal items, and even get things appraised if you believe they have higher worth. Some policies even include coverage for up to $500 unauthorized credit card use.
Note: If you have items you believe are of great worth, collectibles, fine jewelry, art, etc., it is best to get these additionally insured, as regular homeowner's policies are going to have a cap on dollar amounts.
Liability protection: This covers you against any potential lawsuits for bodily injury or property damage that you or family members cause to other people. This can include your pets in most policies. The insurance will pay for the court fees, as well as the cost of the court awards, if any. Pay attention to the limits of your policy, as you should buy higher if you think necessary. Included in the liability protection if no-fault medical coverage, so if someone is injured in your home, he or she can simply submit medical bills to your insurance company.
Additional living expenses: if you are displaced from your home while it is being rebuilt or repaired due to damage from a covered disaster, homeowner's insurance will cover your hotel bills, meals and other costs. There are, of course, limitations to this so it's important to check your policy prior to incurring these expenses.

How much does it cost?
This is going to depend on where you live and what type of home you buy (what it's value it, and what the value of your contents are), and can vary depending on what levels of coverage you choose and what extras you choose to get. The average yearly premium for homeowner's insurance is right around $1,300 in the United States. Needless to say, luxury properties or an upscale Brownstone in Back Bay will cost more. Homes for sale in Kierland may be less. Check your area for more information.
If you are moving from Boston to Cohasset MA, you will see substantial price differneces in the cost of your homeowners policy. You will even see a differnce in the cost of your policy based off of which Boson Neighborhod you move to.
If you live in a high crime area, in a hurricane zone, or an older house, you might pay higher costs. There are also certain things that can lower your costs, such as living close to a fire hydrant or fire station, having a good credit score, or having either a newer home or newer plumbing/electrical.
Depending on your insurance provider, many give substantial discounts when they can "bundle" your other insurance together. That means that if you are searching for homes for sale in Cohasset, you may be able to get a lower overall insurance bill by bundling your car and life insurance with your new house in Cohasset.
Least Expensive Is Not Alwayse The Best
Unlike commodies, homeowners insurance should not be shopped specificly for price. Althoiugh you may think you are getting an identical policy, there are MANY details to look at in any homeowners insurance policy. The deductible can range dramaticly from quote to quote so can the level of personal property coverage as well as the limits of coverage.
Many people end up takin the least expensive homeowers insurance policy thinking that all are the same, only to end up with an inferrior policy. Unfortunalty, many homeowners do not find this out unitl its too late!
Although shopping for homeowners coverage is always a good idea, we strongly recomend that you look deeply at the differneces between policies. The difference between a policy that has a "cash value" vs "actuall replacement costs" will vary dramaticly. The differnece between a policy that provides $40,000 of "personal property" coverage will vary dramatilcy over a policy with $100,000. Lastly, in some coastal areas, we sometimes see "wind and hail" not covered. This means that if you want insurance coverage that covers for wind and hail, you need a seperate policy.
Hopefully you've learned the basics of homeowner's insurance, of its importance and nuances. Be sure to look into the specifics of policies in your area, and don't be afraid to ask the Best Real Estate Agents in Boston if you have questions!
Have a Question? Fill Out The Form Below