Trending Paint Colors for 2019
Posted by Jeffrey Chubb on Friday, December 28, 2018 at 3:54 PM
By Jeffrey Chubb / December 28, 2018
Comment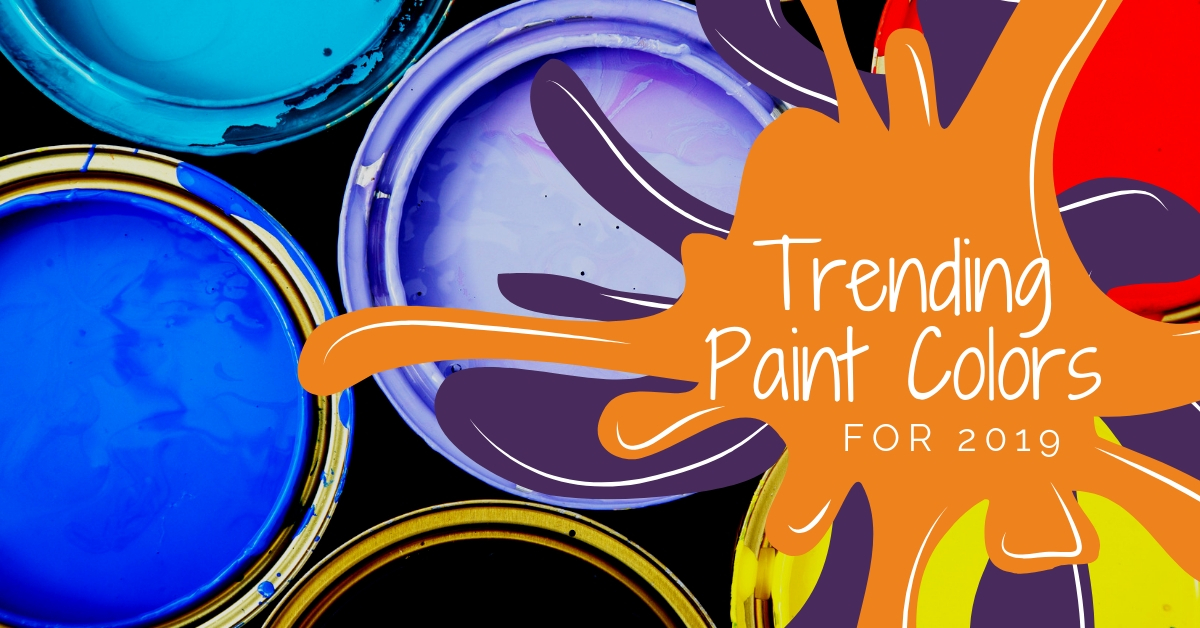 Best Trending Paint Colors For 2019
Do you have homes you plan to sell in 2019? Are you an investor who likes to add a hip and trendy accent wall to your houses? Looking for the important real estate trends? When stark white is driving you crazy, 2019's colors can help your house stand out from others on the market with neutrals that are no longer bland and boring.
Some of the hottest real estate tips have to do with color you choose. Glidden says to use muted yellows and tans to brighten up dull spaces without turning off potential buyers. Light gray shades are back, pairing beautifully with slate blues and charcoal grays for stunning color combinations.
Greige Is The Hottest Tone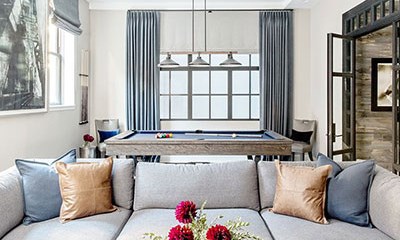 Whether you put "Greige" on the outside or inside your house, it is sure to grab attention. Buyers are looking for trending patterns and shades. Light grays and tans are drab, but the combination of both colors is exactly what buyers want. If you have a home that sits on the market despite low inventory levels, then swapping out white or beige for this color might be all it takes to get attention at the next open house.
Dark Gray Tones Define Spaces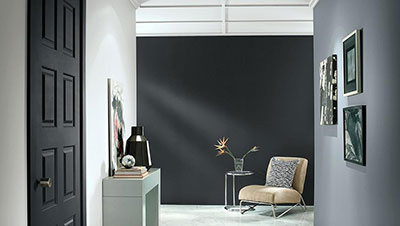 HGTV tells readers that slate gray dining rooms helped homes sell for a couple of thousand more than white dining rooms. When you want to make a statement or break up all the neutral colors, then slate or charcoal gray is an excellent choice for an accent wall or bathroom surround. To get a ton of character out of this hue, a wainscoting design with white on the bottom and dark gray on top will add appeal without looking tacky.
Southwestern Burnt Orange Is Stunning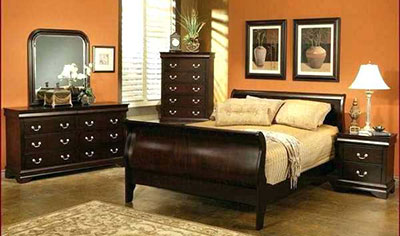 Terracotta and clay pots are the inspiration behind this tone. Desert climates, Mediterranean designs, and native American styles all use this color to provide a brilliant pop of color. In 2019, homeowners will use this hue to create a statement. When you want people to talk about your rentals or homes for sale, then this color is an incredible choice.
Navy Blue Is A Timeless Color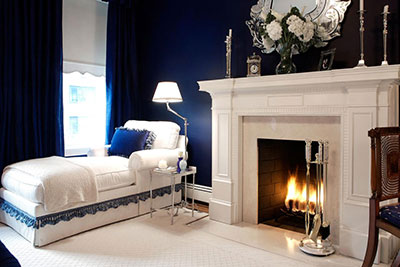 This classic color never really goes out of style. This tone gets a similar reaction as the dark gray color because it makes such a definite impact on any room. Navy is a popular door color. You can also use it as an accent tone and pair up decor items to spread the blue around the room when staging to provide a cohesive look.
Baby Blues Are Versatile And Complementary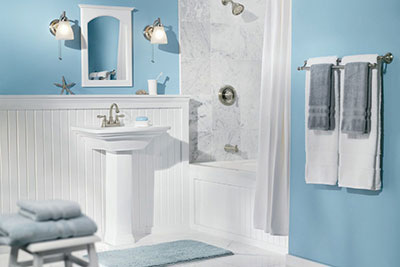 Bedrooms and bathrooms will benefit the most from this color choice. HGTV says a Zillow report finds baby blue bathrooms netted more than $5,000 over the expected sale price. Who does not want more value or a higher sale price? Use light blue tones in a muted design to make other items the focal point. For example, a light blue bedroom wall will complement a four poster or canopy bed without taking all the attention.
Behrs' Blueprint Works For Any Room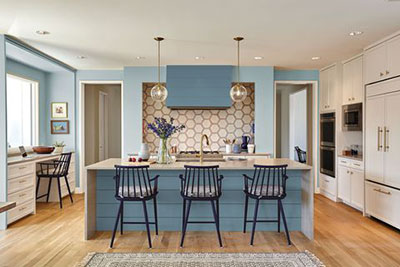 Better Homes and Gardens tells viewers that this color is an updated version of last year's most popular color from the manufacturer. This color is surprisingly versatile working in the bedroom or the kitchen. Most designers feel this trend will work for entire rooms or smaller accent areas like around the fireplace.
Muted Yellows Are Cheerful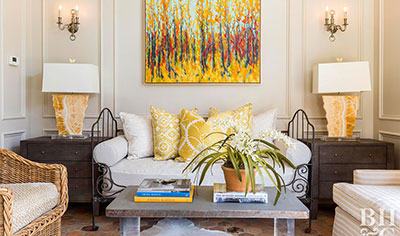 When you want a room that will say good morning, then a bright marigold tone or a splash of light, golden yellow behind the banquette or breakfast nook is an incredible idea. Potential buyers and current homeowners alike can envision themselves sipping a cup of coffee and enjoying the weekend with straw, muddled pineapple, and daisy yellow adorning the walls.
Night Watch By PPG Is An Excellent Color To Calm The Chaos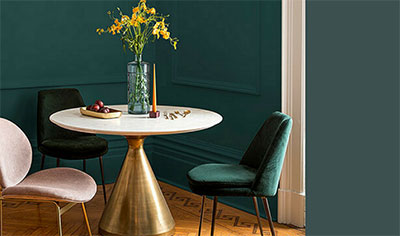 This green tone pairs beautifully with wood and other natural elements. A cozy den, library, or family room will feel rich and inviting with this top 2019 color choice. BHG says this color is all about healing and recovery. Use it in the bathroom to create a spa feeling.
Pinkish Purple Tones Add Elegance Without Overpowering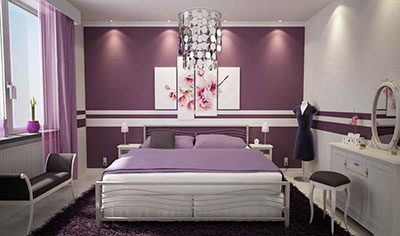 Do you want a floral touch without the wallpaper? Mauve and pink hues are in for 2019. This color lets homeowners add an element of surprise to any design. This tone is a perfect choice for living rooms, kids play areas and porches. Pair it with pops of red to keep the eyes moving around the space.
Light and dark violets add a modern touch of elegance if you are bold enough to use the colors. Pale lavender works well for bathrooms while a vivid violet tone can define any room and make it stand out. Whether you want to update your home or make your investment pay off big, you are sure to find one of the top color choices of 2019 the right pick for your project.