Thinking of Buying a Home in Hingham? Get The Inside Scoop HERE
Posted by Jeffrey Chubb on Thursday, October 5, 2017 at 6:55 PM
By Jeffrey Chubb / October 5, 2017
Comment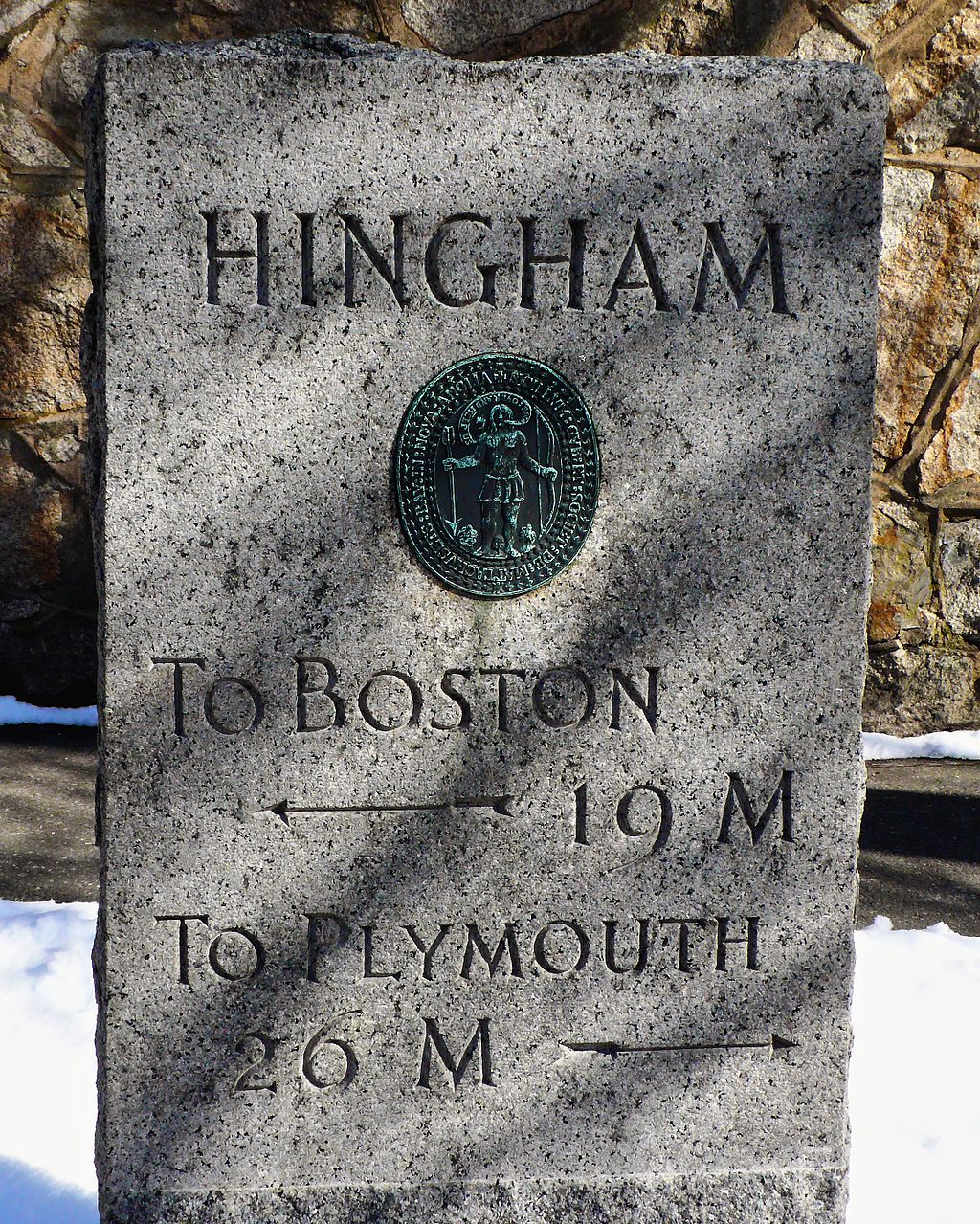 About Hingham MA
Hingham, MA provides a convenient location for those looking to live in the Boston area, but not in the big city. It's a small town with a quaint feel and plenty of history. There are plenty of things to do, places to see and the shopping is some of the best in the South Shore area. Living here provides the opportunity to enjoy the big city amenities with a small town, quiet atmosphere to call home.
Get To Know Hingham MA
As a part of the metropolitan Greater Boston area, Hingham is located on the South Shore in Plymouth County. It's home to around 23,000 residents and provides a deep colonial history.
Hingham MA is found along the Boston Harbor and Hingham Bay leads to a harbor, as well. Weir River separates the town from Hull and many other rivers and ponds are found throughout. The town also includes a public beach along the harbor and a marina along Weymouth Back River.
One of the main features of the area is Wampatuck State Park, which actually spreads into Norwell, Cohasset and Scituate. Many other conservation areas are also found throughout Hingham including a portion of the Boston Harbor Islands National Recreation Area including Langlee Island, Sarah Island, Bumpkin Island, Button Island and Ragged Island.
History of Hingham MA
Known as Bare Cove when it was first settled, Hingham was colonized by the English back in 1633. Two years later it was incorporated and became the town of Hingham. Until 1803, the town was a part of Suffolk County, but became a part of Plymouth County in 1803. In 1770, the eastern portion of the town split off and is now known as Cohasset.
One of the first colonists to come to the Hingham area was Samuel Lincoln, an ancestor of Abraham Lincoln. Most of the original founders came to the area for religious reasons. They were forced out of England when strict doctrines of Anglican England were used by Rev. Peter Hobart and Rev. Robert Peck.
The town's history has been well preserved due to Daniel Cushing, the third town clerk of Hingham. Cushing kept meticulous records, which allowed town historians to reconstruct most of the early history for the area, along with that of early settlers. Cushing even included the town's gossip within the record-keeping.
The Schools of Hingham MA
The town of Hingham is served by many schools both public and private. The seven public schools include:
East Elementary School - Kindergarten through fifth grade

William L. Foster Elementary School - Kindergarten through fifth grade

Plymouth River Elementary School - Kindergarten through fifth grade

South Elementary School - Kindergarten through fifth grade

Hingham Middle School - Sixth through eighth grade

Hingham High School - Ninth through Twelfth grade
Along with the public schools, Hingham students are served by the following private schools:
Notre Dame Academy

St. Paul School

Su Escuela Language Academy

Derby Academy

Old Colony Montessori
All of these schools serve around 4,100 students found throughout the Hingham area.
Hingham High School
The high school is known as one of the best schools in the area. It was ranked 69h in 2012 on the Newsweek list of Best High Schools in America. In 2014, the high school was listed as one of the top 50 public high schools in Massachusetts, as well.
Hingham high school is the only high school found in Hingham. The school services just over 1,100 students every year with 77 full time teachers. The school's AP participation is about 46% and the exit exam scores are some of the highest in the state.
The high school offers many different clubs including:
Best Buddies

Drama Club

Finance Club

Drivers Education

Student Council

And More!
They also offer a number of sports options for students including:
Baseball

Basketball

Golf

Hockey

Lacrosse

Soccer

Tennis

Volleyball

Football

Field Hockey

Cross Country

Track and Field

Dance

Softball

Tennis

Rowing

Sailing

Swimming and Diving

Wrestling

And more!
The sports at Hingham High School provide plenty for students to enjoy and have experience great success
Things To Do in Hingham MA


Hingham is known as a great place for summer activities, but there are plenty of things to do year-round. Some of the top things to do include:
Catching a Moving at Patriot Cinemas - The move theater is very popular and provides plenty of new releases. They offer bargain matinee showings, Super Tuesday discounts and 3D movies.

Hiking - With plenty of trails found throughout the area, many residents enjoy hiking.

Biking - More than 12 miles of paved bike trials are found throughout the town.

Fishing and Boating - The Aaron Reservoir provides a great place to enjoy fishing and boating.

Lounging at Nantasket Beach - With three miles of oceanfront, Nantasket Beach becomes very popular in the summer. It's also lined with restaurants, mini golf, shops, ice cream shops and more. The historic Paragon Carousel is also found here.

Take in the View at World's End - The beautiful rocky shoreline and rolling hills provide the perfect place to enjoy. World's End provides walking trials and some of the best views of the Boston skyline.

Camping at Wompatuck State Park - One of the gems of Hingham, Wompatuck State Park offers a wonderful campground. During the winter, many residents enjoy skiing at the State Park, as well.
Along with these many great things to do in the Hingham area, many residents enjoy the Hingham Bathing Beach, Weir River Farm and plenty of nearby attractions.
Local Events in Hingham
Many events and programs are held throughout the year in Hingham and the surrounding area. From parades to festivals, there's something for everybody to enjoy. Some of the top events held every year include:
WinterFest - Filled with great food, wine and entertainment, WinterFest is one of the most popular events of the year. More than 30 local restaurants and more than 20 vendors will be on hand for all to enjoy.

South Shores Health & Wellness Fair - Another popular event with many Health & Wellness vendors on site, this is an event you won't want to miss.

Endless Summer Waterfront Festival - Held every year in September, the Endless Summer Waterfront Festival provides an excellent free event for the public to enjoy. Plenty of music, contests, raffles, food and fun will be provided.

Annual Historic House Tour - Held in October, this tour provides a look at some of the best antique houses throughout the Hingham area.

Christmas in the Square - A great event help every year with plenty to offer, Christmas in the Square includes the Holiday Miniatures exhibit and so much more.

Christmas Gala - A black-tie event help every year by the Hingham Historical Society, the Christmas Gala features holiday music and so much more.

Taste of Hingham - Downtown Hingham becomes one of the best places to go every year during Taste of Hingham. The event features many of the best local restaurants and merchants all in one place. It's an afternoon of fun with hayrides, projects for kids to enjoy, plenty of music and more.

Annual Oktoberfest in Hingham - Providing plenty of German fare, the Oktoberfest event held in Hingham is one of the most popular every year. It includes things for the kids to do, a silent auction, raffles and so much more. The event is held at the House of Prayer Lutheran Church every year.

Annual "Touch a Boat" Event - Held in Hingham Harbor, this event provides boat tours, boats for kids to explore and so much more. It's one of the biggest boating events in the town.

Hingham Bay Junior Regatta - A top sailing event held every year, the Junior Regatta features junior sailors from all over the northeast.
Many other events are held throughout the year, as well. Residents will also find regular art walks, a 4th of July Parade and plenty of other holiday events in Hingham.
Other Hingham Attractions
There are plenty of things to do and events going on throughout Hingham. Here are some of the other attractions residents enjoy.
Atlantic Symphony Orchestra
One of the leading professional orchestras in the New England region, the Atlantic Symphony Orchestra provides many performances throughout the year. They have been performing for 18 years and provide inspiring performances for all types of audiences.
Bare Cove Fire Museum
A look at the many developments of firefighting technology throughout the area and other farming communities is found at the Bare Cove Fire Museum. It's full of artifacts, equipment, antique fire apparatus and so much more.
Hingham Civic Music Theatre
Providing live musical theater to the area, the Hingham Civic Music Theatre puts on very popular shows throughout the year.
Hingham Heritage Visitors Center at Old Derby
Find out all about Hingham now and from years past at the visitors center. They provide all kinds of history and stories of founding families, industry and the political past of the town.
Hingham Maritime Center
Providing the ability to enjoy sailing, rowing and maritime education, the Hingham Maritime Center is a very popular spot. They provide instruction for all skill levels in a safe environment.
The Old Ordinary
The house museum of the Hingham Historical Society, The Old Ordinary dates back to 1688. Guided tours are provided and will give you a look into colonial Hingham.
Nearby Attractions
While the Town of Hingham provides plenty of things to do and events throughout the year, it's also situated in a great location close to many other attractions. Some of the best attractions found just minute from Hingham include:
Boston's Children's Museum - Just 6 miles away in Easton, MA

JFK Library and Museum - Found about 8.5 miles away in Boston

Columbus Park - Found in Boston about 10 miles from Hingham

Boston Convention & Exhibition Center - About 10.5 miles away

Seaport World Trade Center - Found about 10.5 miles away in Boston

Franklin Park Zoo - A very popular attraction about 11 miles from Hingham in Boston

Boston Tea Party Chip - Found 11 miles away

Boston Harbor Islands State Park - Found about 11.5 miles from Hingham

New England Aquarium - One of the best Boston attractions for families, found about 11.5 miles from Hingham

Cutler Majestic Theater - About 11.5 miles away

Citi Performing Arts Center - A popular event hall about 11.5 miles away in Boston
There are several other attractions found just a short drive away from the Town of Hingham.
Shopping in Hingham
Hingham, MA provides plenty of great shopping options. There are a couple of top shopping destinations within the town and many shops spread across it.
The Derby Street Shoppes
One of the top places for shopping, the Derby Street Shoppes provides many very popular options. Stores found here include:
Ann Taylor

Apple Store

BabyGap

Chicos

Crate & Barrel

Gap

Hanna Andersson

J.Crew

Jos A. Bank Clothiers

Kohl's

The Paper Store

LOFT

Shoe Market

R.E.I.

Victoria's Secret

Williams-Sonoma

And More!
Along with the shopping, the Derby Street Shoppes provides dining options, such as Bertucci's, Burton's Grill, Cold Stone Creamery, Legal C Bar, White's Bakery and more. There's also a Whole Foods Market, along with many other shopping options.
The Launch at Hingham Shipyard
A top shopping, dining and entertainment destination in Hingham, The Launch at Hingham Shipyard is one of the main attractions. This area is home to some of best restaurants and great local shopping. Some of the shopping and dining options found here include:
Bed Bath & Beyond

The Fresh Market

Old Navy

Trader Joe's

Alma Nove

Boathouse Bistro

Wahlburgers

Menchie's Frozen Yogurt

Panera Bread

Hingham Beer Works

Zendo Asian Bistro & Lounge

Sleepy's

And More!
The Launch at Hingham Shipyard is also home to Patriot Cinemas and the Muse Paintbar. Residents also enjoy the Abeo Med Spa and Elements Therapeutic Massage, which are both found within The Launch.
Other top shops found throughout Hingham include:
Sara Campbell - 38 North Street

White Magdalena House - 60 South Street

La Petit Maison - 142 North Street

Talbot's - 164 North Street

Yarns in the Square - 400 Lincoln Street

Carolann's - 31-35 Main Street

Maggie's Dog House - 17 Main Street

Robin's Nest - 28 North Street

Pear Tree Hill Decor - 106 North Street

Bloom Lingerie Boutique - 61 Water Street

Hingham Jewelers - 35 Whiting Street

North Street Studio - 35 North Street

And many more!
Residents of Hingham also enjoy more shopping options found just a short drive away in Cohasset and Boston.
O
ther Hingham Businesses
While there is plenty of shopping found throughout Hingham, there are also many other businesses located here including:
Hingham Shipyard Marina - 24 Shipyard Drive

Menchie's Hingham Shipyard - 15 Shipyard Drive

Planet Fitness (Hingham) - 211 Lincoln Street

BR Creative - 175 Derby Street

Strekalovsky Architecture - 42 North Street

South Shore Sports Center - 55 Recreation Park rive

Aquarion Water Company of MA - 900 Main Street

Bay State Wine Co - 65 Industrial Park Road

Stellenbosch Farmers Winery - 99 Derby Street

Slesar Bros Brewing Company - 18 Shipyard Drive

The Clever Stitch - 9 Talbot Road
Boston Harbor Islands State Park
The largest recreational space found in all of Eastern Massachusetts is found in Hingham. Boston Harbor Islands State Park provides a total of 34 islands and mainland parks. More than 500,000 people visit the park every year because of the many things to do and enjoy.
The park provides:
Camping

Hiking

Beaches

Boating

Fitness

Fishing

Birding

Wildlife Watching

Tours

Programs

And so much more!
There's something here for everybody. Families will love spending time at the park with all the great activities for both adults and children.
Along with the activities, there's plenty to see here. Eight islands are accessible from May to October by ferry. You can also enjoy the four waterfront parks, which are open year-round on the north and south shore. In addition, plenty of historic buildings are found here including historic lighthouses and military forts.
Top Hingham Employers
The top employers in Hingham, according to the 2009 Comprehensive Annual Financial Report, include:
Blue Cross Blue Shield of Massachusetts - 1,400 employees

Talbots - 1,200 employees

Town of Hingham - 1,019 employees

EMD Serono - 601 employees

Linden Ponds - 450 employees

Russelectric - 239 employees

Harbor House - 227 employees

Stop & Shop - 190 employees

Whole Foods Market - 169 employees

Eat Well - 148 employees
Commuting FRom Hingham
With Boston real estate being some of the most expensive homes in the country, many people choose to live in Hingham and commute to Boston daily. The homes for sale in Hingham are substantially more affordable than the homes in Boston, making Hingham a very desirable area.
The average commuter spends about 35 minutes on the road when commuting to work. Some commutes are shorter, especially earlier in the day. However, Route 228 may be a bit of a headache once school children are on their way to class.
Popular Neighborhoods in Hingham
---
Ready To Move To Hingham?
Fill out the form below to find you the perfect home in Hingham