Things To Do In Cohasset
Posted by Jeffrey Chubb on Monday, September 25, 2017 at 3:45 PM
By Jeffrey Chubb / September 25, 2017
Comment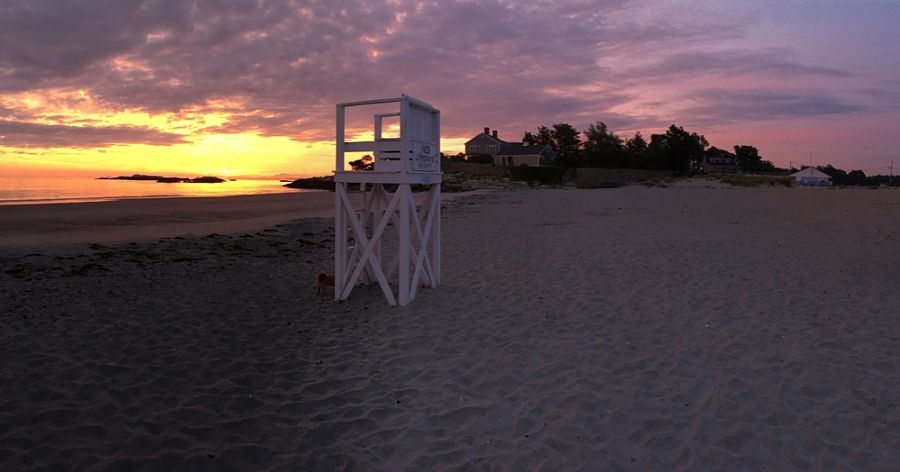 Things To Do In Cohasset MA
Cohasset MA is known for their beaches and beautiful homes. But what else is there in Cohasset? Where is the best place to eat? What churches are available? How about the schools?
Dining in Cohasset
The Town of Cohasset provides many great dining options. A variety of cuisine is found throughout the area including American, French, Italian, Mexican, Seafood, Chinese, Barbecue, Asian and more. Here are some of the top dining options for residents of Cohasset to enjoy.
Atlantica Restaurant - 44 Border Street
Atlantica restaurant is known as one of the most popular landmarks of the South Shore. It has been around for more than 60 years and was once the site of Hugo's Lighthouse. The restaurant shares the location with The Olde Salt House, which overlooks the Cohasset Harbor and the Atlantic Ocean.
Residents enjoy amazing waterfront dining at Atlantica Restaurant for many occasions. They serve some of the freshest seafood in the area, along with other sustainable and organic ingredients. The restaurant also features an amazing wine list with plenty of great choices.
French Memories Bakery - 60 South Main Street
Owned by French Expats, the French Memories Bakery is a popular place for coffee and pastries. They are most known for great croissants, especially the almond croissant. Often, there is a line out the door on weekends.
Ava Cucina - 107 Ripley Road
Ava Cucina opened in 2010 as a family restaurant. The menu is varied and offers many classic Italian dishes, along with pizza and more. They have received many very positive reviews on Yelp, along with a glowing review from the November 2010 issue of South Shore Living.
5 South Main - 5 South Main Street
Known for their lobster rolls, 5 South Main is a local favorite. They serve plenty of great choices including excellent salads, large omelets, eggs benedict and some amazing homemade sausage. The portions are large and they only serve quality dishes at 5 South Main.
BIA Bistro - 35 South Main Street
Serving Mediterranean dishes, BIA Bistro provides a menu full of great dishes made from local and sustainable ingredients. They were named to the Best of Boston 2007 Bistro list and the 2005 BEST Romantic Restaurant list. From Escargot to the Duck Fat, you will find all types of options on the menu.
Corner Stop Cohasset - Hull Street
Owned by a husband and wife team, The Corner Stop is located where Hull, Hingham and Cohasset meet, which is known as the West Corner. It's a casual eatery with modern American food. They emphasize fresh and healthy all throughout the menu with sandwiches, salads, flatbreads and much more. Whether you come in for dinner or a beer and a burger, you will be delighted with what you find here.
Mullaney's Seafood - 754 Chief Justice Cushing Highway
Mullaney's is known for the fresh fish. They provide a marinated salmon, which is a favorite of many, along with scallops, swordfish, clams and much more. You can stop in for dinner or come in to get your fresh seafood to cook at home.
Other excellent places for dining in Cohasset include:
· The Fresh Feast - 105 Ripley Road
· The Daily Press Juice Bar - 132 Chief Cushing Highway
· Olympus Grille - 132 Chief Justice Cushing Highway
· Atlantic Bagel and Coffee Co. - 47 South Main Street
· Olde Salt House - 40 Border Street
· Mangia Neopolitan Pizzeria - 13 Depot Court
· Windsor Tea Room - 1 Pleasant Street
· Victoria's Pizzeria - 790 Cushing Highway
· JJ's - Route 31
· Brisa Tapas & Wine - 124 Elm Street
· Cohasset Pizza House - 130 King Street, Suite 3A
What Types of Recreation Does Cohasset Offer?
Cohasset provides plenty of recreation and things to do throughout the town and nearby. Many of the activities are found at the South Shore Community Center, the schools throughout the town, the recreation center and the Paul Pratt Library. Some of the activities residents enjoy include:
· Boating
· Running Clubs
· Yoga
· Music and Dance Classes
· Gymnastics
· Swimming
· Ice Skating
· Skiing
· Hiking
· Golfing
· And Much More!
While Cohasset doesn't offer skiing within the town, there are several state parks found nearby offering skiing. The Wampatuck State Park in Hingham and the Ames Norwell State Park in Abington are two of the most popular choices.
The Cohasset Swim Center provides a place for children and adults to enjoy swimming in the warmer months. The center includes a six-lane large pool, a medium three-foot deep pool and a baby pool. It's open from late June through early September.
Events in Cohasset
Cohasset provides many events throughout the year including parades, sailing regattas, festivals, road races, wine tastings, theatre productions, fishing tournaments and more. Many of the area events are held on the common, at the South Shore Community Center, the Library and the Art Center.
The South Shore Music Circus is another popular venue for events in the summer season. This is the sister venue to the Cape Cod Melody Ten and has provides plenty of entertainment for residents throughout the community. From mid-April through Labor Day, the venue provides regular events with plenty of top names.
Homeowners of Cohasset also enjoy the Farmers Market, which runs from mid-June through mid-October. It's held every Thursday from 2pm to 6pm at Main Street and Highland Avenue.
Beaches of Cohasset
Cohasset is know for the beautiful beaches. It can be said that the beaches and unique architechure is responsible for the demain of the homes for sale in Cohasset MA . Many people move to Cohasset because they are drawn to the activities at the Sandy Beach. It's a private barrier beach perfect for all types of recreation. The beach includes plenty of beautiful white sand for residents to enjoy during the summer season.
Along with the Sandy Beach, residents may choose to enjoy four other area beaches including:
· Nantasket Beach - Found in Hull, this is a family-friendly beach with plenty of shops and restaurants nearby.
· Minot Beach - Found in North Scituate, this long sandy beach provides a great place for families.
· Duxbury Beach - Found in Duxbury, this is a six-mile barrier beach with public parking.
· Egypt Beach - Found in Scituate, this rocky beach is great for beachcombing.
All of the beaches provide plenty of fun and recreation for families during the summer season.
Apple and Pumpkin Picking
During the fall season, residents enjoy both apple and pumpkin picking at nearby farms. The "pick your own" farms and apple orchards provide plenty of fun for the entire family. Often, these farms will hold special events including Halloween festivals and harvest activities.
Harbor and Waterfront Park
During the warmer months, residents enjoy the waterfront park and beautiful harbor found in Cohasset. The harbor provides many floating docks, moorings and skiffs found in a variety of styles and sizes. Residents may also become a member of the Cohasset Sailing Club or Yacht Club. Whether you enjoy water cruising, kayaking, sailing or any other water activity, you'll find it in Cohasset.
Other Outdoor Attractions in Cohasset
Along with the beautiful harbor and waterfront park, Cohasset is home to a few great outdoor attractions. Holly Hill Farm is one of the most popular and has been a staple for the town since the 1800s. The farm provides certified organic vegetables, herbs and flowers with about four acres of land under cultivation. They provide produce to a few local restaurants and to the public through a farm stand on weekends. They are also featured at the Thursday Cohasset Farmers Market.
The farm provides many historic buildings, growing fields and barns. It covers about 130 total acres with plenty of beautiful woods with ponds, streams and marked trails. It's even home to one of the South shore Quests. The trails are open from dawn to dusk for the public to enjoy.
Residents and visitors will also enjoy the Friends of Holly Hill Farm Education Center found at the farm. The Education Center offers programs, summer camp, activities, and workshops for all ages. They work with local schools and have helped to start many school and town gardens.
Holly Hill Farm is also home to the annual Tomato Festival, 5K trail runs, farm-to-table dinners and many guided natures walks. It's a great place for birthday parties and many other community events, as well.
The Trusteed of Reservation is also found here, which is a preservation for public use and enjoyment. The Reservation provides amassing scenery and history for all to discover.
Other outdoor attractions found in Cohasset include:
· Whitney/Thayer Woods - Includes 10 miles of carriage road with some of the most amazing views of the Boston Skyline.
· Wampatuck State Park - Provides more than 250 wooded campsites, many bridle paths, hiking trails and much more.
· Turkey Hill - A 62-acre area managed by both Hingham and Cohasset, it provides some of the most amazing views you will find in the area.
Shopping In Cohasset
Throughout Cohasset, residents and visitors will find many boutique shopping opportunities. Some of the most popular shops include:
· Ports & Company - 23 South Main Street
· Twist - 21 South Main Street
· Outside In - 39 South Main Street
· Paul Douglas Flora Designs - 130 King Street
· Cohasset Jewelers - 790 Chief Justice Cushing Highway
· Buttonwood Books & Toys - 747 Chief Justice Cushing Highway
· Pink Tulip Clothes and Accessories - 15 Deport Court
· South Shore Art Center - 119 Ripley Road
Along with the many shopping opportunities found in Cohasset, the Derby Street Shops are found in nearby Hingham. This upscale outdoor shopping mall includes stores, such as:
· American Eagle Outfitters
· Gap
· Gymboree
· Banana Republic
· Crate & Barrel
· Williams-Sonoma
· Victoria's Secret
· J. Crew
· Madewell
· Yankee Candle
· Talbots
· And Many More!
This is the closest shopping mall to Cohasset and provides plenty of very popular stores.
Other Cohasset Businesses
Along with the shopping found in Cohasset, the town is home to many other businesses. Some of the most popular choices include:
· Cohasset Candy Company - 1 Pleasant Street #3
· Cohasset Family Chiropractic - 814 Chief Justice Cushing Highway
· Cohasset Harbor Marina - 33-37 Parker Avenue
· Higgins Building & Remodeling - 251 King Street
· Lapels Dry Cleaning - 827 Chief Justice Cushing Highway
· Lehr & Barnes Insurance Agency - 200 North Main Street
· Mathnasium of Cohasset - 226 Chief Justice Cushing Highway
· Sesito Landscaping Inc - 185 South Main Street
· The Fresh Feast in Cohasset - 105 Ripley Road
· Tiryaki Architectural Design - 21-C South Main Street
There are many other small businesses found throughout the city offering services for residents, as well.
Cohasset Harbor Resort
One of the most popular spots found in all of Cohasset, especially for visitors, is the Cohasset Harbor Resort. This quaint, 50-room resort provides three amazing restaurants, including Atlantica. It's a very popular venue for weddings, meetings and other types of events.
The resort provides many services and amenities including:
· An on-site convenience store
· Fitness facilities
· A waterfront patio
· Meeting and banquet facilities
· Continental Breakfast
· High speed internet access
· A business center
· Yacht landings
· And More!
Staying at the resort means you will be within walking distance of the Cohasset Village shops and restaurants. You will also be very close to excellent walking and jogging trails and only a mile from the Sandy Beach. The location is only ten minutes from Logan Airport and the Hingham commuter ferry to Boston.
Village Strolls
There are two village strolls held every year in Cohasset. They provide a chance for merchants to welcome in new business and residents to enjoy plenty of fun.
The Summer Stroll includes the Farmers Market, Merchant Open Houses, Music, Activities, the Maritime Museum and a Concert on the Common. It's marked by balloons along Depot Court, Elm Street and South Main Street.
The Holiday Stroll is held in early December with treats, open houses, giveaways and much more. It includes plenty of decorations, a Grand Procession, Santa Claus leading the Parade, Sled Dogs, a hayride, carolers, bell ringers and much more. Merchants will treat visitors to refreshments including beef stew, chowder, hot dogs, cocoa, cider and more. The stroll helps to college gifts from area businesses to raffle off with the proceeds going to the Cohasset Food Pantry.
Nearby Attractions
Along with the many things to do found in or very close to Cohasset, the town is situated near many other attractions. If you enjoy cultural attractions, the Plimoth Plantation and Maritime and Irish Mossing Museum are found just a short drive away. You can also enjoy the Hull Life Saving Museum and the South shore Natural Science Center found in Norwell.
Widows Walk Golf Course in Scituate provides a great place for golfers to escape. It's municipal 18-hole course known as one of the top golf courses in the South Shore area. It has won many awards since opening and provides a beautiful view of the historic North River throughout the course.
If you enjoy fishing or whale watching, you will find nearby options in Pembrok, Scituate and Plymouth for both. Captain John Boast, B-Fast Charters and Mass Bay Guides Deep Sea Fishing all server the area. You can also take a cruise from Harbor Express Cruises to Boston from Quincy & Hull.
---
Thinking of Moving to Cohasset?

or Get In Touch Below