The Beaches of Cohasset
Posted by Jeffrey Chubb on Thursday, February 22, 2018 at 10:31 AM
By Jeffrey Chubb / February 22, 2018
Comment
The Beaches of Cohasset MA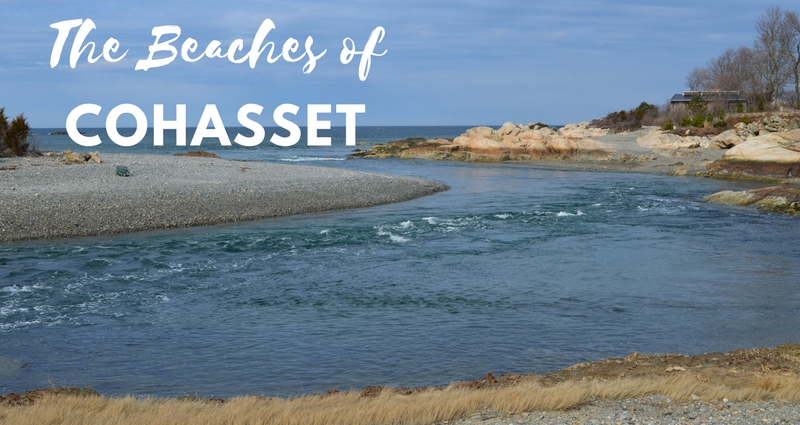 Living in a town nestled on the ocean has it perks. It wasn't too long ago that my wife and I were planning to meet after work at the Beach. The problem is we didn't clarify which beach to meet at. These are some of the issues you must deal with when you live in Cohasset. You must be specific which beach you are headed to.
Although there are many things to do in Cohasset, enjoying the beaches is on the top of the list for most residents. In town we have two beaches that are open to Cohasset Residents to use. Sandy Beach and Black Rock "Rocky" Beach are our little slices of heaven, but while both are beaches… They both have very different personalities!
Our Beaches
While we don't get points for creativity for the beach names, they are both beautiful and amazing in their own right. Black Rock Beach is located at the intersection of Forest Avenue and Jerusalem Road. While Rocky, Black Rock Beach is a fun beach to sit back and relax on as well as explore. With the roll in and out of tides, the landscape is constantly changing offering opportunities for tide pools to play in and sand glass to discover. Other favorite activities are fishing from the rocks and swimming. The makeup of the beach is constantly changing with each storm that passes through, so there is always something to discover at this Cohasset gem!
Parking for Black Rock Beach can be a little challenging during the peak season. In order to park, you must have a Cohasset Facilities Sticker. The parking for Black Rock Beach is on Wadleigh Park Road. There is parking for 9 cars, with residents getting creative during the summer months. Cohasset Police will monitor these spots to ensure that they are Cohasset residents utilizing the spaces and will ticket accordingly.
Sandy Beach
Sandy Beach is considered our premier beach and the beach that we are best known for. Surprisingly, this beach is sandy and is basically a polar opposite from Rocky Beach. Located off of Atlantic Avenue at the intersection of Nichols Road and Atlantic, you will find an expansive beach with bath house and a good-sized parking lot. This private beach is owned and managed by the Sandy Beach Association and was established in 1917 for the recreational use by Cohasset Residents.
This private beach relies solely on annual fundraising contributions to cover all operational expenses including the full-time staffing of life-guards, daily cleaning and maintenance of this Cohasset jewel. While the expansive White Sandy Beach should be enough to lure visitors, one of the best (in my opinion) things that Sandy Beach does are movies on the beach every Friday Night in the summer. Fun and families are not in short supply as they eat their take out and wait for the sun to set and the movies to begin.
At Sandy Beach if you are not a resident, then don't be fooled by the large parking lot. The parking is for Cohasset Residents only and you must have an up to date facilities sticker in order to be able to park and utilize the beach. The Cohasset Police do monitor this parking lot and during the summer months there is an attendant making sure that only Cohasset residents are utilizing this beach.
Bassings Beach is located in the heart of the Cohasset Harbor and is an honorable mention Cohasset Beach. This beach is only accessible by boat and is a popular swimming beach and boat anchoring location. Bassing Beach is a ¾ mile long barrier beach, but is actually a part of Scituate which is why it is an honorable mention. The property is comprised of beach and high ground which includes two cottages.
Moving to Cohasset?
If you are thinking about moving to Cohasset, you are not alone. With the potential of Amazon choosing Boston as a location for their secondary home base, which could make inventory in the Greater Boston real estate market scarce - we anticipate major growth in Cohasset real estate. It is anticipated that we would see fewer homes for sale in Cohasset and ultamatly home prices to rise because of the demand.
If you are looking to buy or sell a home in Cohasset MA - we are here to help.