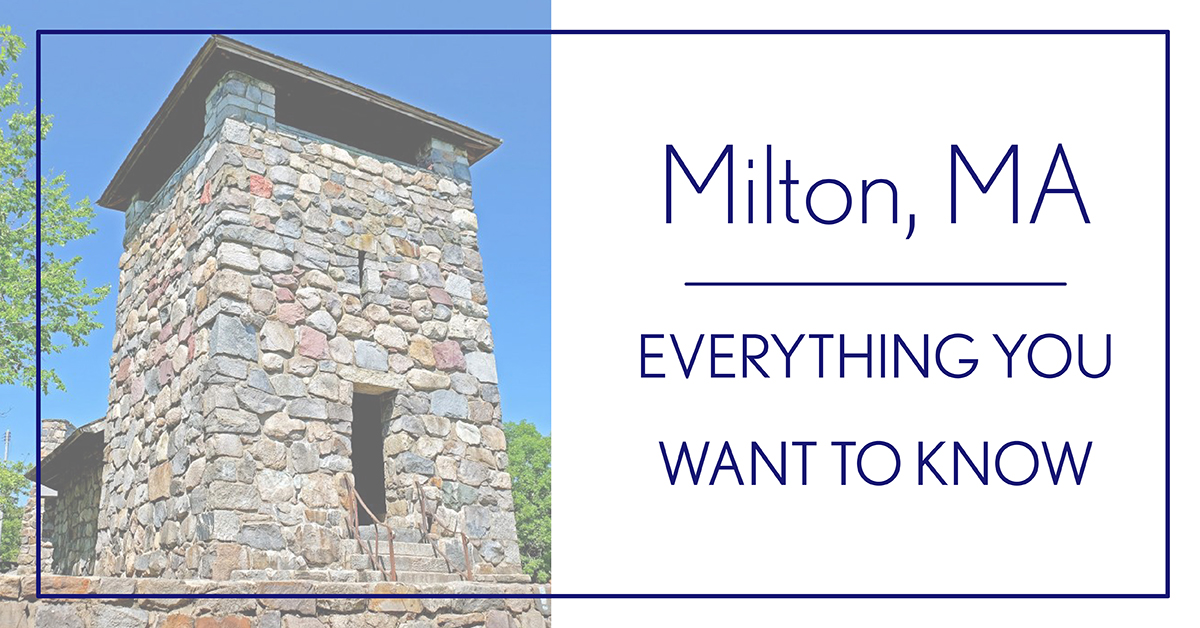 People looking to buy a house near Boston often pick one of the bustling communities near the town center. Milton MA is an established nautical suburb offering homeowners posh living within easy reach of premium amenities and urban benefits.
Niche gives the city an A rating saying the community is vibrant, diverse, and rates the schools with the highest ranking. Visitors and residents often enjoy the rich history, culture, fine dining, exquisite artwork, and a multitude of events while in the area.
Search Milton MA Active Real Estate Listings
General Information about the Massachusetts Town
This upscale suburb sits in Norfolk County. The population is around 25,000 residents according to the 2010 Census. The city holds just over 13.3 square miles with just about all of it being land. The town is in the middle of the Blue Hills and the Neponset River.
Affluent neighborhoods flank the city with Quincy on the south and eastern borders, Mattapan and Dorchester to the north, and the infamous Hyde Park area to the west. At one time, the city was part of Dorchester.
As an agricultural community, this town brings forth a rich culture and history. The Milton MA area was a first for creating several mills offering unique goods for travelers along with fresh vegetables, grains, and fruits. One of the most fascinating...