The Boston2.com Real Estate Blog
10% Over Asking Isn't Enough?
This is a crazy market. There is little doubt on that fact.
We are seeing shortages in all walks of our life… From chip shortages which are creating shortages in cars and electronics to shortages in lumber and now even Gasoline! So I guess it's no surprise that it's no different with Housing.
But is now offering 10% or more over a seller's asking price not enough? Is 10% the new minimum for many homes for Sale in Boston?
This last weekend we put four offers in for our clients. They were great offers with relaxed home inspection contingency thresholds between $5,000 to $7,5000, flexible closing dates with Suitable Housing Clauses for the Sellers and all of them were 10% or more over asking price.
On one offer we went 20% over asking price. On this house there were 69 other competing offers. 70 offers in total! We did not win this bid…
Another offer we wrote was a cash offer that was 10% over asking price with a flexible closing date and a $7,500 home inspection contingency threshold. But here is the kicker… This house was directly next door to a sewage treatment plant. We lovingly started referring to this house as the "Poo House". We confirmed that there were no health hazards living next to a sewer treatment plant. Our client was excited about this house and had no issues with the environment. We figured we had this one in the bag…. Cash offer over 10% above asking with a big home inspection threshold! I mean come on! But no, that wasn't even enough to win the Poo House bid.
And we were not able to secure the other 2 offers either. So, we went 0 for 4 in getting offers accepted. With all the offers at least 10% above asking price and what would be considered very strong terms for the seller.
So why these stories?...
Featured Massachusetts Waterfront Home:
Coming Soon!
14 Tibbets Avenue, Danvers, MA
Anticpated Pricing of: $699,900
Contact Jeffrey Chubb at 617-480-2600 or [email protected] for additional details.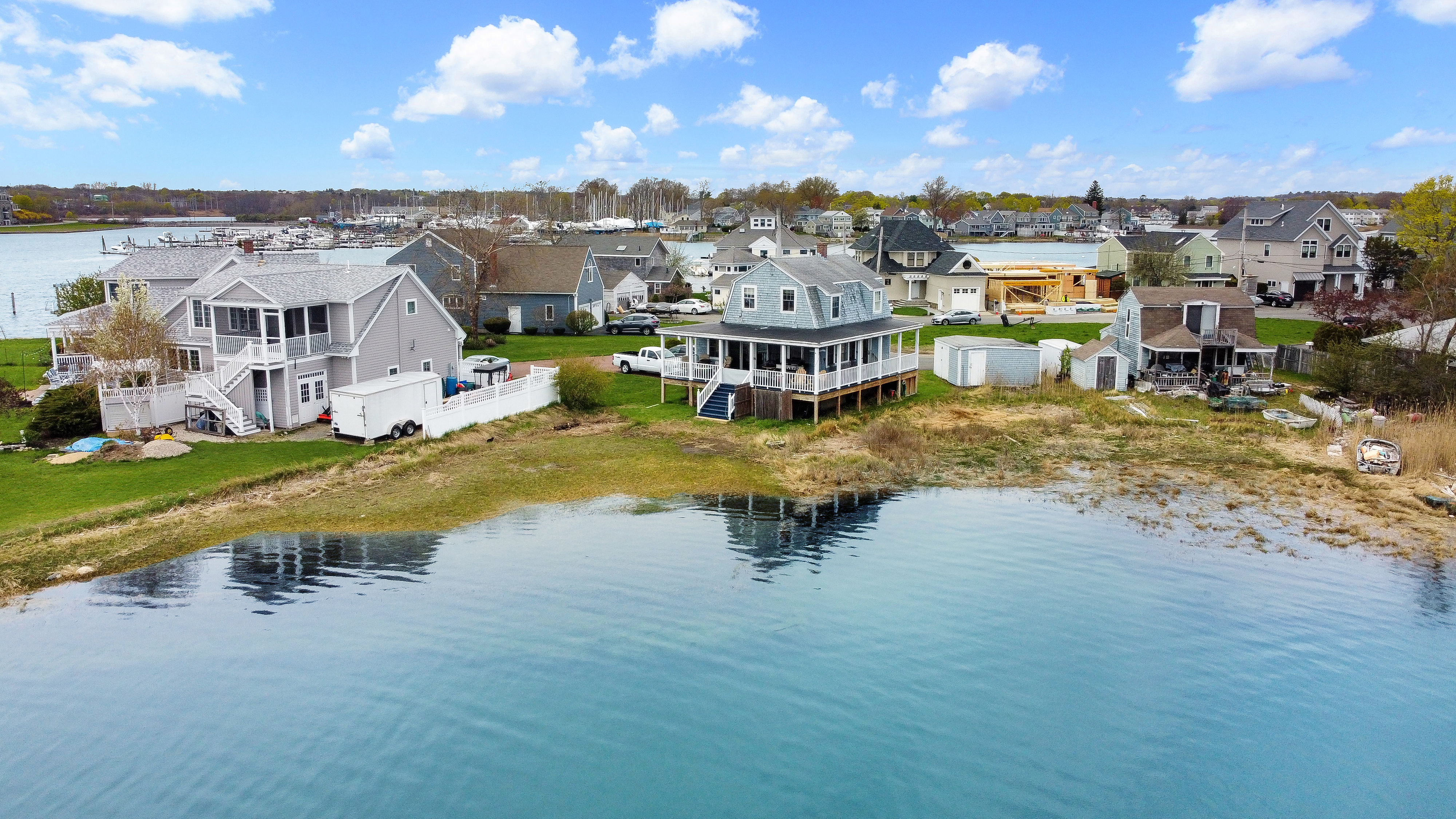 ...
From Our Blog
Posts By Category
All Categories
Buying a Home

(52)
Real Estate

(114)
Real Estate Market Updates

(16)
Real Estate Sales Career

(2)
Selling A Home

(9)
Posts By Month
December, 2023

(5)
November, 2023

(5)
October, 2023

(2)
September, 2023

(3)
August, 2023

(13)
June, 2023

(3)
March, 2023

(1)
February, 2023

(1)
January, 2023

(9)
November, 2022

(2)
October, 2022

(2)
September, 2022

(2)
August, 2022

(1)
July, 2022

(1)
June, 2022

(2)
April, 2022

(1)
March, 2022

(2)
February, 2022

(4)
December, 2021

(1)
November, 2021

(3)
October, 2021

(2)
August, 2021

(2)
May, 2021

(3)
April, 2021

(9)
March, 2021

(10)
February, 2021

(13)
January, 2021

(3)
January, 2020

(2)
December, 2019

(6)
November, 2019

(4)
October, 2019

(4)
September, 2019

(2)
August, 2019

(6)
July, 2019

(2)
June, 2019

(2)
May, 2019

(3)
April, 2019

(3)
March, 2019

(3)
February, 2019

(2)
January, 2019

(2)
December, 2018

(2)
November, 2018

(3)
October, 2018

(2)
September, 2018

(1)
August, 2018

(4)
July, 2018

(3)
June, 2018

(3)
May, 2018

(1)
April, 2018

(2)
March, 2018

(3)
February, 2018

(4)
January, 2018

(4)
December, 2017

(3)
November, 2017

(3)
October, 2017

(4)
September, 2017

(2)
May, 2017

(3)
Grab Our RSS Feed