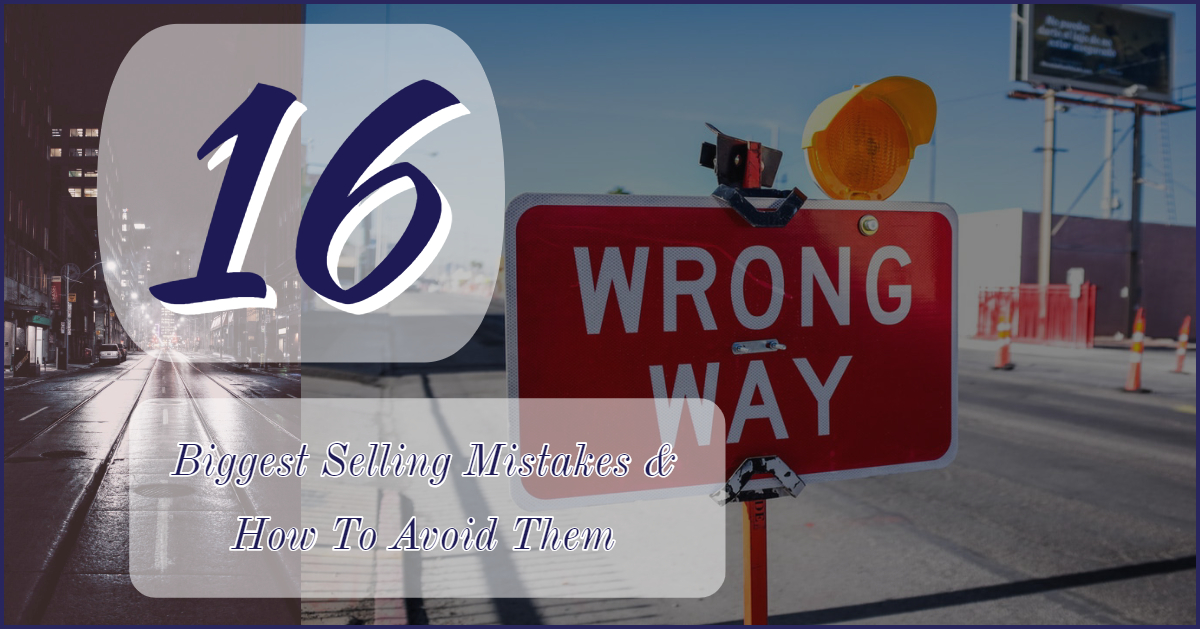 16 Selling Mistakes You Will Want To Avoid
Selling your house is a big deal and the process demands as much attention as you can give and an experienced professional to guide you. You'll want to do things right since any mistake could have dire consequences costing you thousands or putting you in a legal bind.
Is the house you are looking to sell in the Boston Metro market? Once you've done the necessary things to do before selling your house, you'll have to make sure you avoid the following common selling mistakes to sell faster and easier minus the frustrations, aggravations, and troubles that can come with doing things the wrong way.
Avoid Overpricing Your Home
Overpricing the property is the most common mistake you should avoid by all means. It's understandable that you love your house but will that justify a higher asking price then the market supports? Sellers who price their properties high often end up getting less than they would have made if the price had been set according to the market reality.
When it comes to setting a price, try to break free from your inner...