Low Inventory in Boston Encourages Growth in Cohasset, Hingham, Quincy and Weymouth
Posted by Jeffrey Chubb on Thursday, February 8, 2018 at 1:00 PM
By Jeffrey Chubb / February 8, 2018
Comment

Tech Companies are Coming
The sweepstakes for Amazon's second headquarters has included cities from Denver, CO to Columbus, OH. Whichever city is chosen will also be winning a massive bump in the real estate market in the entire metro area. Amazon, like most technology companies, is looking for three main things. A young, educated workforce, great city life, and tax breaks. Even with heavy competition, Boston is looking like a front-runner right now. The latest example is Amazon's acquisition last week of Sqrrl, which is a Cambridge based technology company.
By making this purchase, Amazon is showing us how much interest they have in setting up shop in the area. This startup, which is now a part of Amazon Web Services, could be Amazon's way of testing the city as a place for their employees to live and work. One thing that will definitely be put to the test is the real estate market, which is already loaded with high-quality potential buyers that work for major companies like General Electric and New Balance, which have regional headquarters here.
What This Means for the Housing Market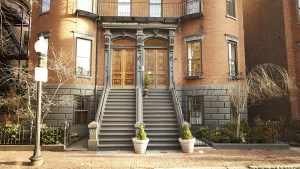 In short – it's hot and getting hotter. Prices are already at an all time-high for the market, with the Greater Boston Association of Realtors reporting inventory and days on the market both being down from last year. To better understand this trend, there are two critical facts. This first is that the large technology companies are looking to attract and hire talented millennials. The second is that, according to a "Home Buyer and Seller Generational Trends" report published by the National Association of Realtors, millennials are the largest group of home buyers.
Tech companies will more than likely continue to hire millennials. These will be well-paid employees with stable jobs backed by Amazon. But even these new hires will have trouble finding affordable homes that are centrally located, which is why the home prices in the towns of Cohasset, Hingham, Quincy, and Weymouth are about to go up. All of these towns are geographicly located for reasonable commuting times to work in the city of Boston or South Boston. On top of that, millennials, like generations before them, are likely going to be attracted to the space and comfort that come with being home buyers in more suburban areas.
What Exactly is Sqrrl?
Knowing what type of companies are coming to the area will help understand how their employees will affect the real estate market. Sqrrl was founded in 2012 by a group of former National Security Agency (NSA) workers. The tech company creates software that allows security analysts to better investigate online threats, according to material on its website. This is likely the reason Amazon made this acquisition. Recently, Amazon jumped into the cybersecurity business by releasing its first threat-detection product. Oh, and by the way, the purchase is reported at just over $40 Million.
Why Young People are Buying Homes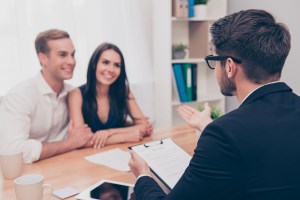 For a long time, there has been a discussion about millennials being a renters generation. The rental market around the country is as expensive as it has ever been. This is spurred by millennials who are not necessarily ready to settle down and become home buyers. Millennials are much more likely to change jobs in their 20's and to push back marriage and having children.
What we are starting to see though, is that millennials are delaying the home buying process, not putting it off forever. This next generational wave is riding the strong job market into the world of family life. Real estate brokers that take advantage of cutting edge online real estate marketing appear to reap the majority of the benifits. The major milestones – marriage, children, and buying a home – are coming in the early 30's for more and more new couples. Some people thought they would never see the day, but millennials are actually starting to move out of their parents' basements and into suburban homes.
Employment at successful companies comes with a lot of perks. From a real estate viewpoint, it is easy to see why people moving to a new city with good new jobs are looking to buy houses. As highly educated workers move here, they are likely to see how the financial incentives of skyrocketing rental prices might not make sense compared to investing in a home. If they have a stable job with long term growth potential, that choice becomes even more straightforward.
The same reasons cities are attractive to companies are the ones that make them attractive for buying a home. The younger generations are able to see the greater Boston area as an attractive place to settle down and raise a family. There is so much to do within the city, a great job market, and a collection of like-minded, educated people.
What Happens When Convenient Housing is too Expensive
Take a look at what has happened to Oakland. What was historically a run-down city in Northern California is now a hub for tech workers and one of the hottest Real Estate markets in the country. Companies like Google and Twitter are hiring like crazy, which is creating more and more demand for housing anywhere within a reasonable commute of Greater San Francisco.

The same thing is destined to happen for Cohasset, Hingham, Quincy, Weymouth and South Boston. You can already see projects with condo developments popping up around any of their train stations. So if you live in those areas, get ready for a lot of new neighbors with good educations and disposable income. And everything that comes with that.