Investment In Boston Rentals
Posted by Jeffrey Chubb on Monday, August 13, 2018 at 12:43 PM
By Jeffrey Chubb / August 13, 2018
Comment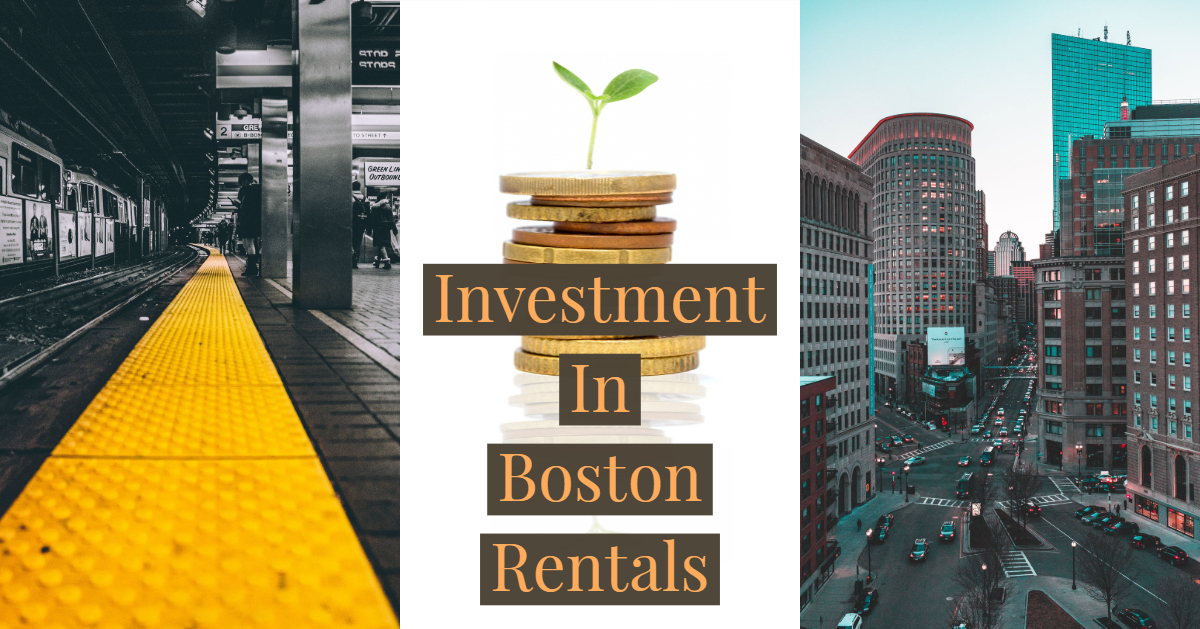 Boston Rentals Show Promising Investment Opportunities
Boston homes are not staying on the market long. No matter what neighborhood you look in, there are few open houses or for sale signs to discover. When you do come across a house for sale in Quincy, Waltham, Medford, or Newton, then you will want to contact the agent immediately because some homes are spending only a day or two on the market. Can you imagine how fast a cute home with stylish upgrades and modern appliances will go with these turnover rates? Striking while the iron is hot could net you big returns if you choose the right property. Signs are pointing to turning homes into multi-unit rentals to get the most income. Switching over design ideas and making functional changes do not have to be intense and budget breaking. By adding a rooftop bar, a backyard barbecue, or a fabulous appliance package in the kitchen, you can draw in rental applicants fast.
Current Prices for Boston Homes for Sale
Redfin says that the average sales price for a home in Boston was $712,000 in June 2018. Many homes get multiple offers with down payments ranging from less than ten percent and almost a quarter of the total price of the home. None of the homes on the site were listed for more than 28 days with several getting the sold sign within two to three days after listing. When you own Milton MA real estate, then you have a good opportunity to sell your home for higher than market value with many offers coming in over sale price to beat out the competition. The average price for each square-foot averages around $615.
Higher Rental Prices are Boosting Home Sale Prices
Entrepreneur says that you can extend your property values when you raise the rent as little as $25 a month when you own multi-family homes for sale in Weymouth. Whether you oversee the home or outsource it to someone else who can manage it, a small increase can equate to thousands of dollars in equity. By raising your property values, the other homes in the area benefit and the neighborhood worth will go up as well. If you want to sell a home for sale in Quincy MA, then you can market it as a single family home or stage it as a rental property with multiple units showing buyers more options to boost appeal.
Conditions in the South are affecting the National Market without touching Boston Trends
Real estate agents in Boston know that the local markets are often a product of the national real estate statistics, but this year that is not the case. While the in-process mortgage rates dropped a half a percent in the southern markets, the rest of the country seen an uptick in all other real estate regions. One consideration is the seasonal increases that these areas typically see this time of year, so the strong sales figures are not surprising. The only problem that buyers are reporting is that there are fewer homes on the market no matter whether they are Milton MA homes for sale or properties in Florida.
Earn More by Transforming Homes for Sale into Family Rentals
When you have homes for sale that you purchase for creating rental properties, then you might be happy to find out that the Boston Herald reports a one bedroom model renting for $1,930 a month and two bedrooms fetching a whopping $2,280 every thirty days. Boston Curbed says that the rental figures are higher than that with a two bedroom unit averaging $2,750 in July 2018. If you plan to use your properties to bring in income, then the increase in rent versus this same time last year means that your property could gain thousands of dollars in equity. To find the best potential investments, consider speaking with reputable, local real estate agents in Quincy. If you are not from the area, then a trusted firm can help you vet potential tenants for your recent acquisition of homes for sale in Cohasset. Either way, a second opinion can give you the most current information to help you make your decision about which property to purchase.
How a Boston Home for Sale turned Rental Compares to other U.S. cities
Your new rental units will fetch prices comparable to those in cities like San Francisco, New York City, and Los Angeles. Your homes for sale Milton MA will now go for more than similar units in Miami, Denver, Long Beach, and Atlanta. Would you believe that New Orleans one bedroom units rent for almost a thousand dollars a month less than Weymouth homes for sale? Boston properties fetch about $2,300 where a room in the French Quarter is going for about $1,400 a month.
How to Keep your Real Estate Competitive
According to Redfin, there are several top-rated schools in and around the Boston area. For instance, Belmont High School has a ten out of ten rating. Two more selling points are the ability to walk or use public transportation in the area. Whether you want to walk to work or you prefer to take the bus, a taxi, or carpool, there are many options for commuting with a lower carbon footprint. You can use these features to enhance the appeal of your homes for sale Quincy MA. Proximity to popular sporting venues, event halls, museums, parks, and local attractions are other things that can make your home a better option for buyers. By using the strong character points of the home and mapping out the local amenities, you can entice buyers to put in a bid or get in the middle of a bidding war which will net you a higher sales price in the end. Should you choose to keep your property and transform it into a rental unit, then you can expect to get a hefty rent payment at the beginning of the month. Home buying turned into rentals has a high potential for large yields in Boston right now. If you want to make the most money for your properties, then renting out rooms might be the way to go. By hiring a top-quality property management firm, you can leave the day-to-day operations to an expert and reap the benefits of owning some of the most in-demand homes in Boston and the surrounding areas.