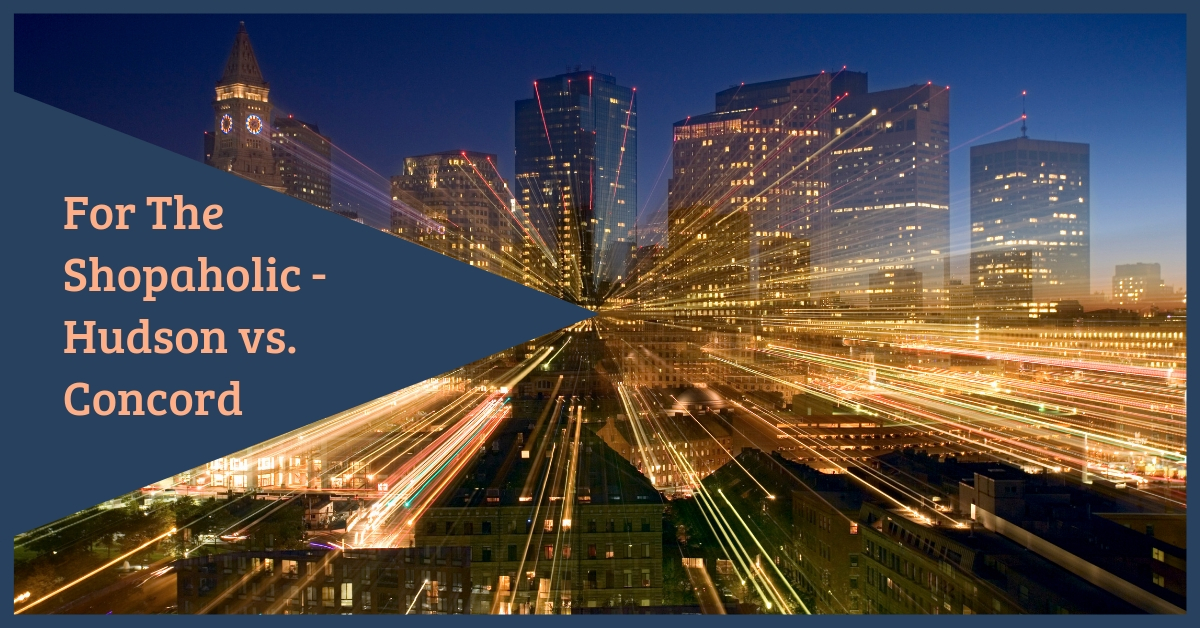 For the Shopaholic - Hudson vs. Concord
For installment two of the Boston Magazine comparison, we jump to the towns that they have identified that are perfect for the 'Shopaholic'. Boston Magazine highlighted Hudson, MA and Concord, MA as two perfect towns for homebuyers that 'enjoys lovely boutique-lined streets'. Lets dive into the numbers and see what the current market conditions and real estate trends are for Hudson and Concord, MA.
Overall Heath Of Boston's Market
To calculate the overall health of Boston's real estate market place we look to the months of inventory on the market. In Hudson we have had 83 homes sell in the last 6 months making for an average of 13.83 per month. This is compared to the same time period last year when we saw 65 homes close for an average of 10.83 per month.
This means that today we currently have 1.08 month's worth of inventory this year compared to 1.10 months of inventory this time last year. In other words, the Hudson Market is still a hot seller's market that has seen statistically no change in the market...