An Essential Guide To Moving to Quincy MA
Posted by Jeffrey Chubb on Monday, December 11, 2017 at 9:29 AM
By Jeffrey Chubb / December 11, 2017
Comment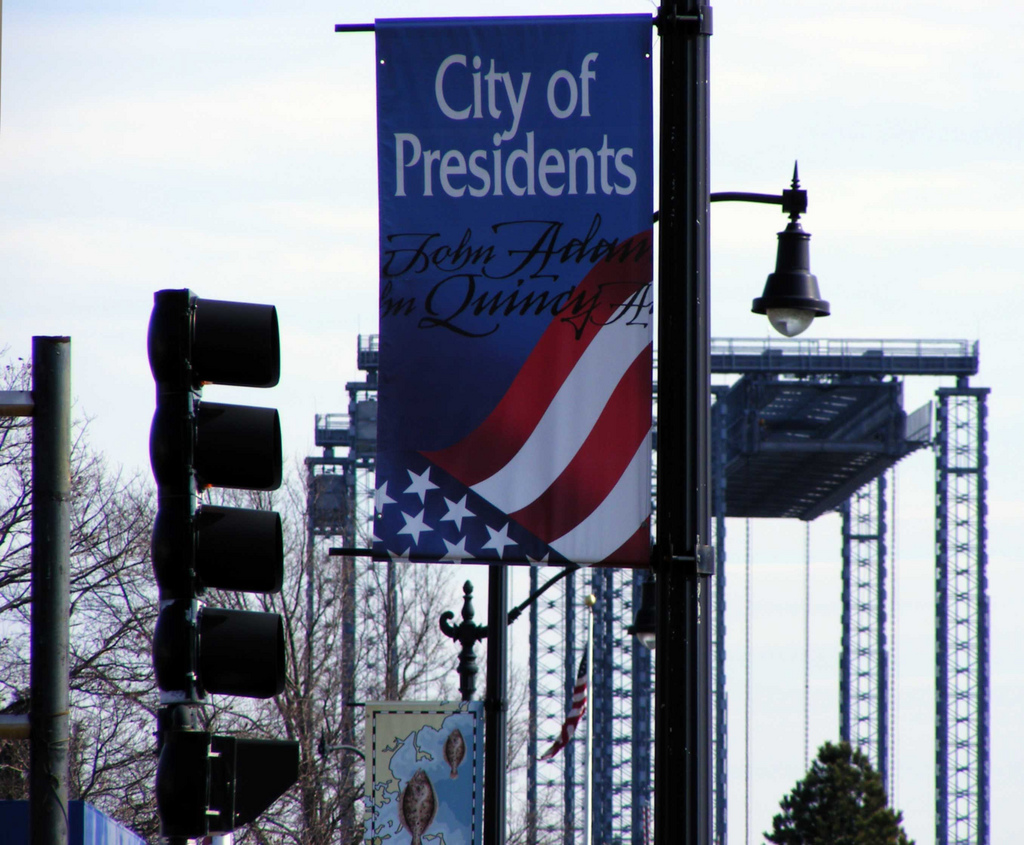 Quincy is the largest city in Norfolk County, Massachusetts. It is considered a suburb of South Boston and is part of the Greater Boston Metropolitan Area. As the 8th-largest city in Massachusetts, Quincy is a historic town and is known as the "City of Presidents" because it is the birthplace of two of our American presidents - John Adams and his son, John Quincy Adams. It is also the birthplace of John Hancock who was the first signer of the Declaration of Independence. If you are thinking about moving to Quincy, her is some information that should be of true value:
Buying a Home in Quincy
There are many options when buying a home in Quincy. In fact, the area is blanketed by several historic neighborhoods with traditional brownstones and one to two-story homes. Quincy is known for its tree-lined streets, schools, and fine commercial establishments and restaurants. Quincy real estate also features several apartment buildings and complexes, as well as co-op units, sub-lets and much more.
According to recent real-estate figures and stats, the median home value in Quincy ranges from $420,000 to $490,000. In fact, home values in the area have gone up 3.7% within the past year. They are also slated to increase by 2.4% in 2018.
Read our article Getting Top Dollar for Your Quincy Home
Here are some more essentials for prospective home buyers and investors in Quincy:
The median list price per square foot in Quincy is over $400.

The median prices of home currently listed - or on the market - in Quincy ranges from $460,000 to $495,000.

The median rent price in Quincy is around $2,000.
The History of Quincy MA
Quincy was first settled in 1625 by early arrivals and settlers. It was also a part of Boston and Dorchester - before becoming the north precinct of Braintree in 1640. After the town split from Braintree, it was named after Colonel John Quincy. He was the maternal grandfather of Abigail Adams - and the town was also "renamed" the same name to reflect John Quincy Adams. Officially, the town became a city in 1888. Quincy MA was also the epicenter of the granite industry for more than a century. In fact, the city was the site of the Granite Railway - which was America's first commercial railroad line. The Fore River Shipyard was also known for its shipbuilding, fishing, and nautical - aquatic activities. Quincy is also home to Howard Johnson's and Dunkin' Donuts. In fact, both franchises were proudly founded in the city during the 20th century.

Industries and Economy of Quincy
Quincy has grown to become a central hub for financial, insurance, and healthcare services. This is reflected in the many corporate headquarters centered in Quincy. This includes Boston Data Financial Data Services, along with the Stop & Shop supermarket chain. Quincy is also home to Arbella Insurance Group, The Patriot Ledger, and several leading commercial establishments and firms. Here are some more businesses that help make Quincy a great place to work and raise a family in:
State Street Corporation

Blue Cross Blue Shield of Massachusetts

Harvard Pilgrim Health Care

Boston Scientific

TACV

Icelandair
Historic and New Neighborhoods in Quincy
Quincy features several historic Quincy neighborhoods as well as new and upcoming neighborhoods. These subdivisions in Quincy have unique characteristics and histories across the board. Here are some of the neighborhoods in Quincy with homes and apartments for sale and rent.
Adams Shore
This year-round residential area was initially a summer resort location. With close proximity to the Boston Harbor and Bay, Adam's Shore is home to some of the finest shorelines properties in Massachusetts. From luxurious condos to cozy homes and spacious apartments, this area is prime real-estate and perfect for those that love scenic views and picturesque imagery.
Germantown
Historic Germantown is posh residential neighborhood and area. Initially created with a planned manufacturing community, the area was settled by early German immigrants and workers. Today, Germantown features great homes, and is in close proximity to transportation, entertainment, retail and fine dining establishments.

Houghs Neck
Houghs Neck is home to a large number of Irish-American and Irish families. This historic neighborhood is warm, friendly, and perfect for families - couples - or singles. The Houghs Neck/Adams Square area features bars, along with restaurants, cafes, hospitality venues and much more.
Merrymount
The homes in Merrymount are primarily a residential neighborhood with close-knit homes and schools. Merrymount is historic in that it was Quincy's initial settlement. Today, this burgeoning and growing area features fine homes, and is not far from high and mid-rise condominiums overlooking the Boston Bay and Harbor areas.
Montclair
The beautiful homes in Montclair are great for raising a family in. With close proximity to schools, restaurants, nightlife, and more - this area has seen strong growth in recent years.
North Quincy
Situated along Quincy Shore Drive and Hancock Street, the neighborhood of North Quincy continues to grow and prosper. With a substantial Asian-American population, the area's residences and commercial establishments are great for families, couples and singles.
These are but a few of the many neighborhoods in and around Quincy and the Boston area. Below are links to even more neighborhoods in Quincy.
---
Thinking about moving to Quincy? Are you still looking for more information on Quincy? Ready to speak with a professional?