Alternative Properties in Real Estate
Posted by Jeffrey Chubb on Saturday, June 15, 2019 at 12:11 PM
By Jeffrey Chubb / June 15, 2019
Comment

Alternative Properties in Real Estate
Alternative properties are not something a lot of people even realize are an official part of the real estate market. The words themselves sound like a marginal or miscellaneous aspect of the commodities market. Upon searching for alternative properties on the web you will find many similar blogs and articles that tackle the subject, but not in-depth. Many give broad and similar strokes that offer little information. This is due to the fact that alternative properties vary greatly in cost and ROI.
Billboards
Amongst the more surprising to see listed on several of these blogs, billboards are a legitimate piece of the real estate market. Certainly, of no interest to someone who needs a roof over their head, or office space, they can be a lucrative investment.
The Numbers
Average Buy-In: Varies greatly, between several hundred dollars and millions of dollars, depending heavily on location, size, and condition of the billboard.

Average ROI: $1800.00/mo. (For one billboard)
Data Center
A hot ticket in the current alternative properties market is data centers. These are buildings or warehouses that house countless servers. These servers store information for the internet and due to the mass use of cloud servers, this niche market is set to grow substantially in the near future.
The world of data centers is on the complicated side. It will require a lot of research, as well as a business plan and possibly investors. Once a data center is owned, the goal would be to lease it to tech and communication companies.
Luckily it doesn't require a degree or a connection in the tech industry to own a data center. A local Realtor is all that is needed. Depending on the location of the data center, the process can be no different than buying a home. Take into consideration that maintenance, running costs and permits are a whole different story.
The Numbers
Average Buy-In: Starting at $800,000.00

Average ROI: The average gross income from leasing a data center is $1,900,000.00. This number is before accounting for operating costs, taxes and expenses.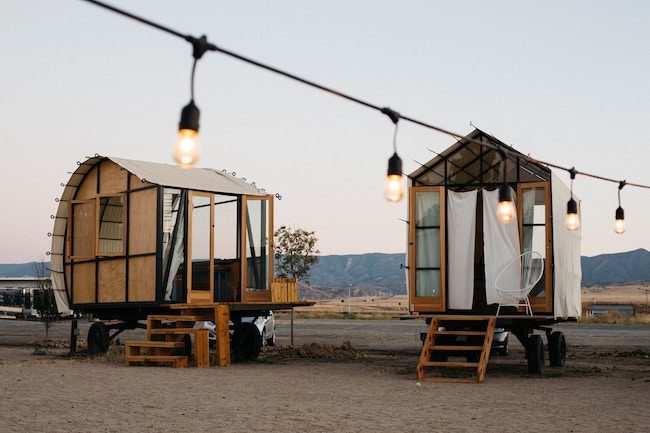 Alternative Homes
When it comes time to buy a home, some do not wish to live in a boring old house that you see everywhere. Some people do not enjoy living a standard lifestyle and want a home that reflects their eccentric tastes. Many believe that RV's and tiny homes are the full spectrum of alternative homes. This couldn't be further from the truth. When diving into this topic, you will find a bottomless pit of properties and home styles that cater to even the most outlandish of tastes.
Among these homes are pallet houses, straw bale houses, shipping containers, yurts, and free spirit spheres. Most alternative homes are easy to move from one location to the next. Many come in kits for easy building. Ideally, start the journey to owning an alternative home by focusing on which property it would look best on, or if it comes with wheels, which locations it will be traveling through.
The Numbers
Average Buy-In: Yurt - $25,000 / Pallet House - $75.00(depends greatly on availability of pallets) / Shipping Container Home - between $4,000 and upwards of $300,000/

Average ROI: N/A
How Your Current Home Can Join The Alternative Market
The alternative property market is growing right now. A big part of this is due to the baby boomer generation needing senior citizen housing. There is also the rise of companies like Airbnb, which has driven up the supply and demand for short term rentals. before someone decides to sell a home, they should consider alternative methods. Renting to senior citizens, offering office space, setting up an Airbnb or even building a pallet house on the property to rent out
The alternative property market is not simply a niche full of growing industries and eccentric homeowners. It is a place that inspires the imagination and pushes human ingenuity towards the future. It is at the very least, a sector of the property market everyone should explore before making their final decisions on their next financial move.