A Look Back: 100 Years of Single Family Housing Architecture in #Boston
Posted by Jeffrey Chubb on Tuesday, July 10, 2018 at 1:56 AM
By Jeffrey Chubb / July 10, 2018
Comment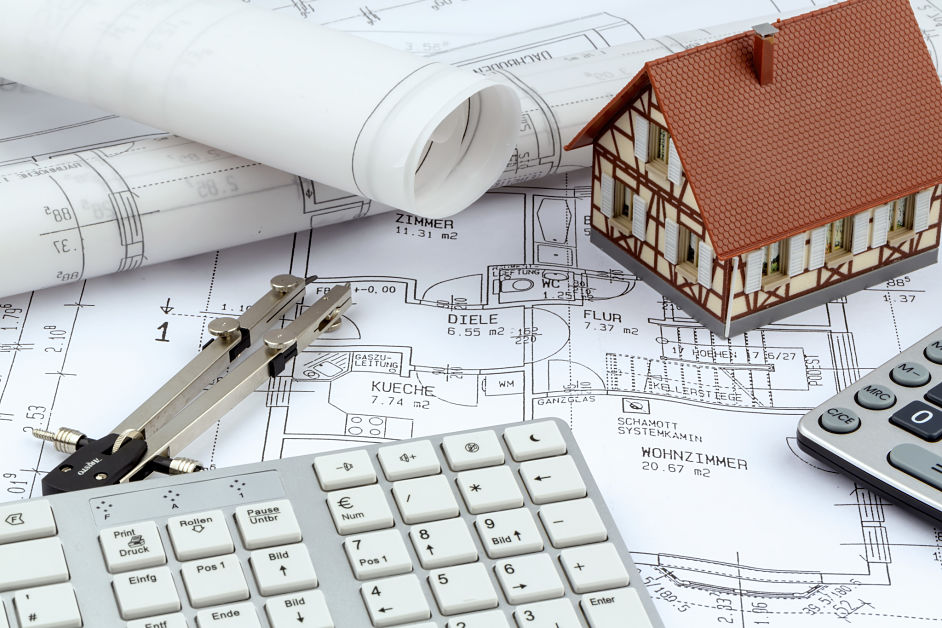 100 Years of Housing Architecture & Design
The oldest continuously inhabited homes in America are found in Taos, New Mexico, and they were constructed around the year 1600. The oldest surviving stone house in America is located in Guilford, Connecticut, and it was built in 1639. Just a year later, the Richard Sparrow House in Plymouth, Massachusetts, along with the Loomis Homestead in Guilford, Connecticut, were built. By the turn of the 20th century, many homes were being built in America with each decade seeing a new popular home style. Here is a look at some popular styles throughout the decades of the 20th century.
1900- Colonial Revival
While the Biltmore Estate, containing more than 178,926 square feet, was just five years old at the turn of the century, many people were buying Colonial Revival homes. While a very few one-story Colonial Revival homes were constructed, the majority have two stories. Originally, these homes were built with a symmetrical facade, but many had side porches added to one or both sides. Most have gabled roofs with extremely narrow eaves, but about 25 percent of them were constructed with hip roofs. One of the most common features of these large homes is a central front entrance that builders made even more prominent by accenting them with columns,
1910-Prairie School
By the time that the Titanic sunk in 1912, most builders had moved away from the Colonial Revival style of home to start constructing Prairie School homes with sleeping porches. While Frank Lloyd Wright did not originate the style, he was largely responsible for seeing that this style grew in popularity around the world. These homes are usually designed to blend into their backgrounds, and often these homes for sale were single-story and had flat roofs, accented with broad eaves. While the solid construction of these homes means that many are still standing today, they lacked ornamentation as people concentrated on functionality over looks.
1920s- California Bungalow
The Roaring 20s saw the introduction of the California Bungalow, and these were the first homes typically built with electricity in them. Since many people found it easy to make a good living, many were also constructed with a detached single-car garage. The roof style changed very little from those a decade earlier, but the concentration on making homes symmetrical was replaced with making the exterior of the home look proportional. Sleeping rooms were replaced by smaller front porches. Once you entered a California Bungalow, you were usually greeted by an open floor plan with a prominent hearth that families would gather around in the evening to listen to the radio. Most homes also had a small garden because many people raised their own food.
1930s- Art Deco
While many families counted their blessings to just have a roof over their heads during the Great Depression, those who were luckier were often looking at newly constructed Art Deco houses when they were ready to buy a home. Many homes were built with unique geometric designs on their outside especially near their entrances. Except for the most expensive homes, however, very few of these homes carried over these design elements that could be made by machine or hand over to their interiors. Many homes were built with formal arched doorways as homes moved away from the open floor plans to once again having rooms.
1940s- Minimal Traditional
As World War II raged around the world, home construction almost came to a standstill as supplies were consumed to fight the war. Once the war ended, there was a huge housing boom as people came home from the war, married their sweethearts, brought their first homes and had their first babies. Since the demand was so high, upgrades were often overlooked in an effort to build as many homes as quickly as possible. The attached garage became commonplace for the first time, as did full bathrooms. By the late 1940s, many living rooms were being built so that people could sit in them to enjoy the first black-and-white televisions. 1950s- Ranch Style Nine out of every 10 homes built during the 1950s were ranch-style homes, even though the first homes using this style were designed by Cliff May two decades earlier. Most ranch homes are built on a single layer, but some have fully furnished basements. While some are long rectangles, many are built in L-shapes or U-shapes. Many have sliding glass doors opening onto an outdoor living space. Ranch-style homes often have a more sizable footprint than those built just a decade earlier.
1960s- Mediterranean McMansions
While suburbs with ranch-style homes continued to expand during the 1960s, those with money often chose to build McMansions. These large homes took on a number of different styles from throughout history including Classical, Victorian and Mediterranean. In the 1960s, however, the Mediterranean McMansion was an extremely popular style with home designers. While in the suburbs, homes did not change much on the outside, they did on the inside with bold colors, shag carpet and wood paneling. Other homes took on the concrete "Brutalism" style, using concrete to build a home with many levels and high-domed ceilings.
1970s- Postmodern
Until the 1960s, functionality was valued over form, and it was a trend that was seen in many homes built during the 1970s. Unlike the cookie-cutter homes built only a decade or so earlier in suburbs, each of these homes is a work of art that is made unique through the weaving together of bold colors and shapes. Many single-family homes were decorated with ornate sculptures, even if they were made of plastics. Many were designed to look larger than their footprint. Many have hole-in-the-wall windows and a split-gable roof.
1980s- Deconstructivism
Disposable income for the wealthy nearly doubled in the 1980s, and many people in the middle-class found that they also enjoyed a new level of prosperity. Buildings became even more fanciful than they were during the 1970s with designs representative of unpredictability and controlled chaos. Many homes had country-style open kitchens, designed to be a meeting spot for friends and family. Once you entered a 1980s home, you were often greeted with pastel colors although some rooms featured bold colors and geometric patterns. Japanese Zen motifs spread across the globe.
1990s- McMansions
In the 1970s, the average home in America contained 1,500 square feet, but they contained 2,000 square feet in 1990. Many of these homes feature a large footprint, but they may be built with more common building materials. They are usually found on the outskirts of large cities. The interiors of many homes were decorated with stencil painting, sponge painting and faux finishes. Pine was found everywhere along with primary colors. More than 50 percent of new homes were built with a fireplace while kitchen expanded to sizes previously unseen.
2000- Small House Movement
As the world welcomed in a new century, homes started to become much smaller. Part of the downsizing was caused by the financial crisis of 2008 that made it harder to get a home loan, but part of it was also caused by a desire among people to live a simpler life. Some of these houses were even built on wheels allowing people to move them from one location to another. While there is no standardized definition of what makes a small house, most are under 1,000 square feet, and many are smaller than 500 square feet. Regardless of the type of home that you are looking to buy, contact a real estate agent, as they are experts at recognizing the different styles, and they understand what is available in the area where you want to buy a home.