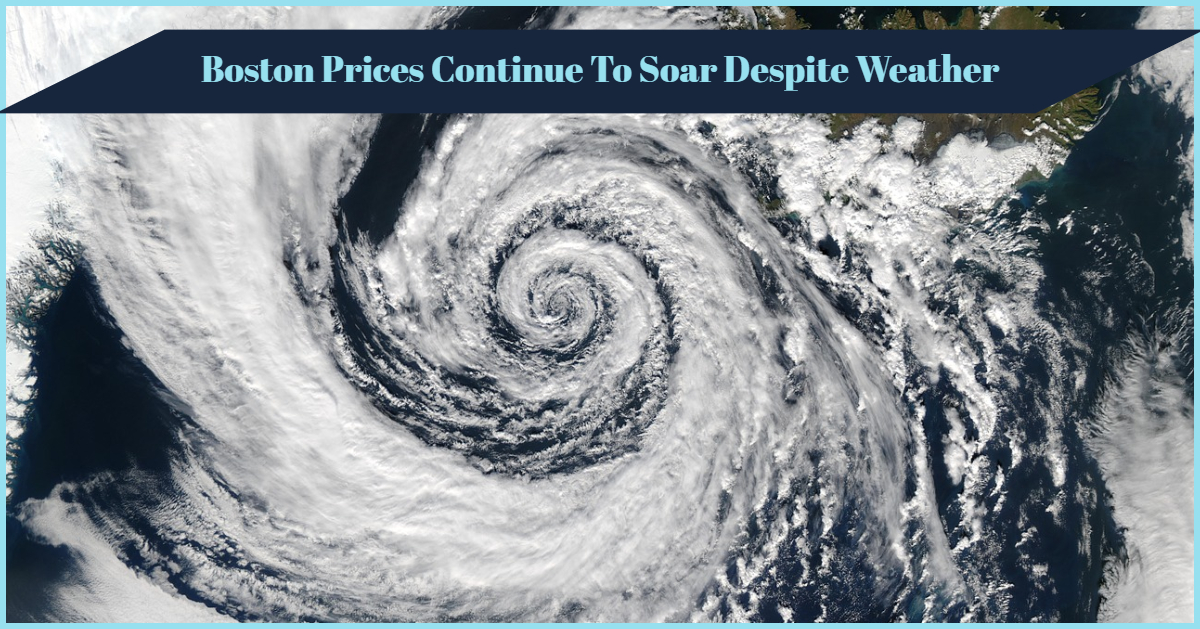 Boston Home Prices Continue To Soar Despite Recent Rough Weather
Did you know that homes in Weymouth, Massachusetts were in the path of 16 significant weather systems in the past year alone? CNBC says that's a record for the city.
Would it be surprising for you to find out that meteorologists, real estate agents, city planners, and developers expect this trend to continue rising over the foreseeable future?
The forecast puts builders in a tough situation. Developing on and near the waterfront is excellent for the economy, brings in tourists, and increases luxury living in the city, but changes to building codes are necessary to help withstand the harsh weather that is coming.
The natural disasters not only affect residential buildings, and business owners are finding out that they are paying more for repairs, flood insurance, and disaster relief.
Homes That Sit Near Water Are Warming Fast
Coastal waters are not getting as cold as they did ten or twenty years ago. In fact, the area is close to the Gulf of Maine, which happens to be warming faster than almost every other state in the country.
CNBC talked with experts from the National Oceanic and Atmospheric Administration or NOAA who felt that these changes are here to stay. If the area continues to experience hurricanes and strong nor'easters, then new construction must be ready to withstand the severe weather.
...