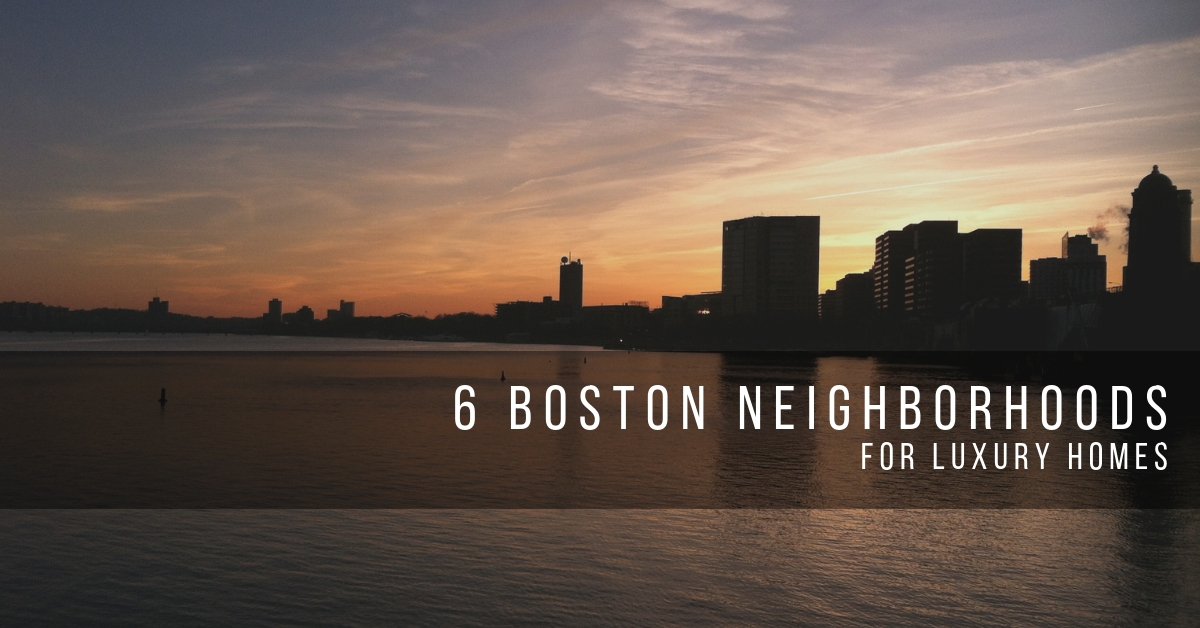 LUXURY DREAM HOME NEIGHBORHOODS IN BOSTON
Whether homebuyers are moving to Boston because of a job transfer, or they are a second generation inhabitant, luxury home shopping begins with knowing where to look.
There are 23 established neighborhoods across the city. These areas break down into over 80 communities around Boston. We give you an overview of six of the grandest places to find your Boston dream home below.
Back Bay
This community is a historic destination. The entire area is full of vintage homes and shops where residents can spend the afternoon window shopping or sipping a glass of tea with a friend. From high-end hotels to the Public Garden and the waterfront Esplanade, this portion of the city has unique experiences and innovative events.
Visitors will recognize the area immediately upon seeing the Prudential Center, the Boston Public Library, and the John Hancock Tower. Rows of Victorian homes line the city streets of Copley Square, Newbury Street, and the Commonwealth Avenue Mall area of Back Bay.
Beacon Hill
This neighborhood is another historic area in Boston. The two primary areas are the Massachusetts State House grounds and Louisburg Square. The old Colonial space is west of the city center. Most businesses and events are...