2019 Real Estate Market Trends
Posted by Jeffrey Chubb on Monday, February 25, 2019 at 3:02 PM
By Jeffrey Chubb / February 25, 2019
Comment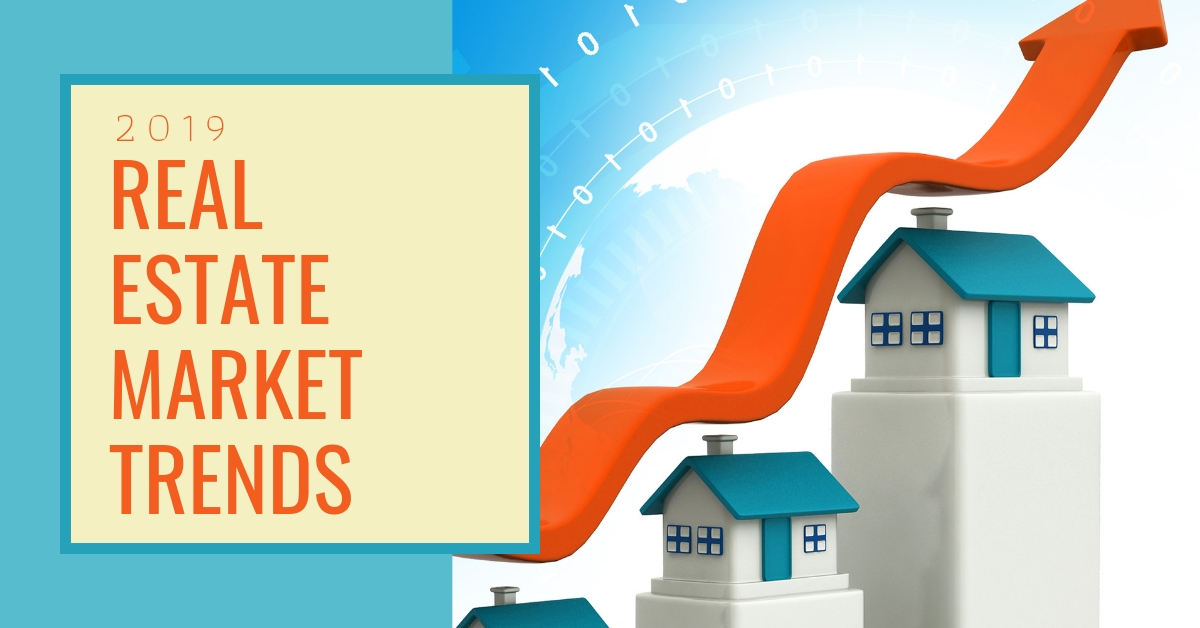 Today's Real Estate Market Trends
The real estate market is known for its rapid changes, and this can present a challenge to anyone who is involved in real estate transactions. Understanding the various forces that shape the market is helpful when performing initial research.
The fluid nature of the market often causes buyers and sellers to juggle multiple issues at the same time. Adaptation is more likely when you have access to useful information about the trends that shape the market as a whole. Examples of adaptations are helpful for anyone who is learning how to navigate this challenging environment.
Staying curious about the latest market trends is key to maintaining a good perspective within a rapidly changing landscape. New information is critical when you are dealing with a situation that can shift quickly within a short period of time.
Planning is affected by perception, so learning new things is a great way to react during the inevitable times when you might be feeling overwhelmed.
Trend Analysis Techniques
Some of the most effective techniques are also obvious ones. For example, people who are looking to buy a home can do some basic research to learn about the status of the market at the time of the expected transaction.
This is important to understand on the national and regional level. Housing shortages can affect prices just as much as a surplus, but the direction of the price shift will change. Buyers can evaluate the best time to make a purchase based on the current inventory as well as the stated budget, for example.
Changes over time will indicate a trend, and this can help the decision-making process. New home construction is another important trend line that will affect anyone who is on the market to sell a home.
The industry for building new homes can introduce a new variable into an existing housing market, so this is an important trend to have on the radar. Make sure to evaluate the situation based on the price range when there is new inventory being added to the market in homes.
The mark of $350,000 is a common line, which is drawn to separate the lower housing bracket from the upper tiers. A lot of inventory added above that line will mean something entirely different than the same amount added below that line.
The Millennial Generation, Trend Lines
Properties can also be affected by entire age groups, and the millennial generation is quickly becoming active in the housing market. According to some market researchers, this group is quickly becoming the largest segment of the active workforce.
This trend is continuing in spite of the student loan debts that can impair mortgages from being issued. This apparent contradiction is partly possible because of the rising income for this generation as well as their ability to advance quickly in various careers.
First-time home buyers often come from this group, and this indicates positive things for future markets as these homes are expected to eventually sell at a profit. Geographical areas where there is a lot of economic activity and infrastructure projects will also tend to attract this group into the area to buy homes.
Anyone interested in selling a home can earn their trust through referrals or client testimonials. They tend to value personalized information that comes through social networks.
Current Trends, Housing Projections
These are just a few of the major trends to keep in mind as the market continues to be shaped by a variety of forces. New technologies are also affecting the landscape, and this means that it is now possible to show properties to potential buyers using virtual imagery.
Clients can now walk through the luxury properties for sale and view the communities you are looking at right from a personal computer, for example. The estimated number of annual sales is another important statistic.
This is also one of the most interesting trends that concern anyone looking to sell or buy a home. For example, around 160,000 new homes are expected to be built by 2024. The number of sales expected over the same period is around six million or more per year.
The relationship between new construction homes and their demand is something that should concern anyone who is preparing to sell a home.
For more information about other trends, buying or selling a home contact your local real estate agent.