Chubb Realty
Chubb Realty represents the region's finest properties with exceptional skill using the most innovative technologies currently available. Chubb Realty offers ultimate privacy and security, speed, and efficiency. Their years of full-time experience have given them a clear understanding of the mindset of home buyers and sellers and a thorough understanding of the regional marketplace.
About Jeff Chubb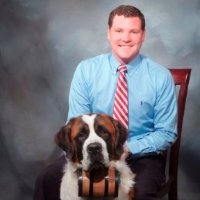 In 2002, before graduating from college, Jeffrey started his career in Real Estate. Working in the family company, he helped grow it sales from $10 million in 2002 to $25 million in 2005. After graduating from Babson College, the #1 Entrepreneurship school in the country, he moved to New York City to work on Wall Street trading Residential Mortgage Backed Securities. At Rabobank International Jeffrey was an integral team member helping manage $20 billion in structured products.
JEFF CHUBB'S REAL ESTATE CERTIFICATIONS
CDPE: CDPE- Certified Distressed Property Expert

CIAS: CIAS- Certified Investor Agent Specialist

CLHMS: CLHMS- Certified Luxury Home Mktg. Specialist

CRS: CRS- Certified Residential Specialist
Testimonials About Chubb Realty
Jeffrey Chubb and Chubb Realty will sell over 100 homes this year, which is over $40 Million Dollars in real estate!
Jeffrey was ranked the #1 RE/MAX Agent in New England for 2015 and has been the #1 RE/MAX Agent in the Boston Metro Market since 2011. He even received a '10 Best' award for Customer Satisfaction and was ranked in the top .002% of the Nation by the National Association of Real Estate Experts for Marketing Expertise!
All of this isn't to impress you, but instead to impress upon you that our systems work! With all of the competing homes for sale, you can benefit from our proven process.