Boston Real Estate Market is Setting Records in 2018 Despite Low Inventory
Posted by Jeffrey Chubb on Wednesday, March 07, 2018 at 3:25 PM
By Jeffrey Chubb / March 7, 2018
Comment

Boston Real Estate Market is Setting Records in 2018 Despite Low Inventory Levels
Single-family properties and condos in Cohasset, Medford, and Boston homes for sale are going like hotcakes due to the lack of inventory in the local real estate market. 2018 is something like a carbon copy of last year with single homes selling for a median of over $900,000 says the Boston Globe.
This figure is a record for this home type in the area. Condos and Brownstones saw increases in median sales too, but these numbers are likely a direct result of fewer properties for sale. Several new developments in downtown Boston and Cambridge will help ease the strain on buyers, but for now, the market is a seller's paradise with multiple offers and higher asking prices becoming the trend. The city is growing and expanding with more people settling in neighborhoods around the city like Winthrop and Brookline to work at the new Amazon headquarters.
Real estate agents in Hingham, MA find that homes are not staying on the market
The Boston Globe says that with under 10,000 single family homes available for purchase, they are seeing condos selling ten days faster than usual and homes for one family going nine days faster. With fewer properties available for purchase, many sellers see top dollar offers for properties quickly after they list homes for sale in Weymouth and Medford, for instance.
The U.S. Census Bureau says that there were nearly 60,000 more residents in the Boston area in 2016 versus 2010. The more people gravitate to the city, the fewer homes, apartments, and condos there are to purchase. This fact means that sellers see the most benefits when putting up Quincy MA homes for sale.
Buying Milton MA real estate gives homeowners access to top jobs in Boston
The top three employment sectors in Boston are in healthcare, finance, and education says Boston Plans. Massachusetts General Hospital is the largest employer near homes for sale Quincy MA. Doctors, nurses, patient care technicians, and specialty providers have plenty of opportunities with the Children's Hospital and Brigham and
Women's Hospital in the area as well. Wynn Resorts is buying up several properties worth more than 70 million dollars for expanding the resort at the casino meaning many more job openings near real estate Milton MA.
Other top employers near homes for sale in Cohasset
Northeastern University

John Hancock

Harvard University

Fidelity

State Street Bank and Trust Company

Boston University
New residential construction projects near homes for sale in Quincy MA
The largest housing project on the skyline is the Four Seasons Hotel and Private Residences that is due to be complete by the end of 2018. The building is more than 700 feet tall and will house over 150 luxury condominiums.
The hotel will have more than 200 rooms for guests to reserve. A project at Mass and Main will erect three new apartment buildings with more than 300 units. People looking for a multi family property to rent or buy for renting units may find a nice opportunity in the area. Condo lovers will be happy to know that the Bulfinch Crossing area is adding 55 new condominiums to the Government Center Garage.
Median home price changes in Boston and the surrounding areas in the past year
The Boston Globe reports that the Massachusetts Association of Realtors says that median home prices for a single unit property were up four percent to almost $370,000. The median price of condo homes for sale Milton MA rose as much as six percent to more than $350,000. So, even though the availability of homes went down, the median price for selling homes still rose giving sellers the best benefits in the Boston market for another year. The 2018 year is seeing the same trends as 2017, and all the major factors show that sellers can make top dollar when putting up Weymouth homes for sale this year.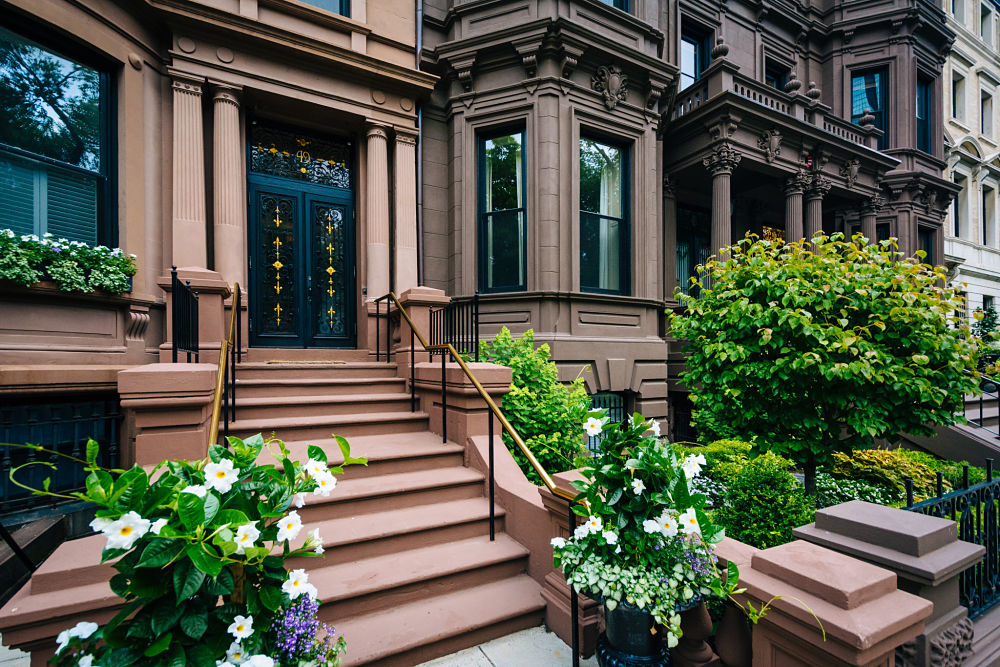 Help for buyers that need to stay within a tight budget
With the chance for multiple bids on a property, many potential home buyers are finding it challenging to shop for homes for sale in Hingham MA. Often, buyers lose out on a dream property because they cannot go over the asking price when another buyer comes in with a higher offer.
Real estate agents in Quincy find that many buyers have to act fast when finding a property that speaks to them. They say that homes are not on the market for very long and that buyers have to strike while the iron is hot or risk the property selling before they make an offer.
Biz Journals reports that Senate President Harriette Chandler with the Massachusetts Senate is working on a bill to help relieve pressure on home buyers and renters with affordable housing legislation and equal housing opportunities.
Tips for those looking for a home for sale in Quincy MA
Whether you want to purchase a multi family unit to rent, or you are looking for Milton MA homes for sale, Boston has a tight selection of places in the current market. New properties under construction will be ready for tenants later this year like the Suffolk Downs property bought by HYM Investments. The company says that the site is going to be a mix of commercial and residential properties adding more housing opportunities in the coming years.
Condo growth is steady sailing in Boston
Clippership Wharf sold out an 80-unit condominium complex on Lewis Street in just eight weeks after listing. The old Hodge Boiler Works is under construction to soon house 119 condos and a massive public parking zone for bicycle riders.
On Border Street in Boston East, owners are pre-leasing 200 condos. There are a variety of units going in from studio to three bedroom properties along with several lofts. K & K Development is ready to begin construction on the Everett Street Residences which will house two affordable housing units in the 19 unit property. They are adding a parking space for each home as well.
While the housing market is extremely tight, there are projects in the works to expand the available properties in Cohasset, Milton, Quincy, Medford, Hingham, Winthrop, Brookline, and Waltham areas. South Boston homes are expected to increase in value also because of development in housing, employment, and transportation venues expanding over the next couple of years.
For now, sellers will continue to see higher offer amounts, more interest, and less time on the market. The market looks to remain consistent for the next year.